If you're not from some of the warmer parts of the country, then you're most likely aware that Winter didn't waste any time arriving this year. As the days continue to get shorter, each one also seems colder than the one before it. Of course it's not only the biting cold that we have to face through the winter but also the harsh weather that comes with it. While we may be lucky enough to get a few glances of the sun each week, the reality is much of the country is significantly more gloomy than it is at any other time of the year.
With more rain brings more mud, sand, bits of grass and generally other mess which is easy to bring into your car with you for each trip you take. Even on the brighter days, early morning frost can create just as much moisture on the ground. In other words, the winter can be a struggle to keep your interior (and at least the parts where your feet go) clean. This becomes even more of an issue for anyone whose job may take them off the bitumen such as tradies or council workers. If steel-cap boots are part of your daily attire, then there's a good chance your car's footwell has seen better days.
The same can also be said for anyone who likes to enjoy a bit of outdoor-adventure on their weekends or even just anyone with kids in general. It's no lie that wet footy-boots and your interior carpet aren't a match made in heaven. For the countless Australian's out there who are familiar with any of the things I've just mentioned, it can be frustrating to deal with deteriorating carpet floors or mats even if you do make an effort to keep it clean.
Luckily there is a solution and it's not getting out the scrubbing brush and vacuum after every drive. Instead, it's finding a good set of rubber floor mats or liners. Carpet mats are a great and affordable way to offer protection to your interior, but the one thing they won't protect it from is anything wet such as mud or water. A set of tailored rubber mats will offer you heavy-duty protection from all of the above, and for even more protection, a set of liners will make sure absolutely nothing is getting through the cracks to your floor.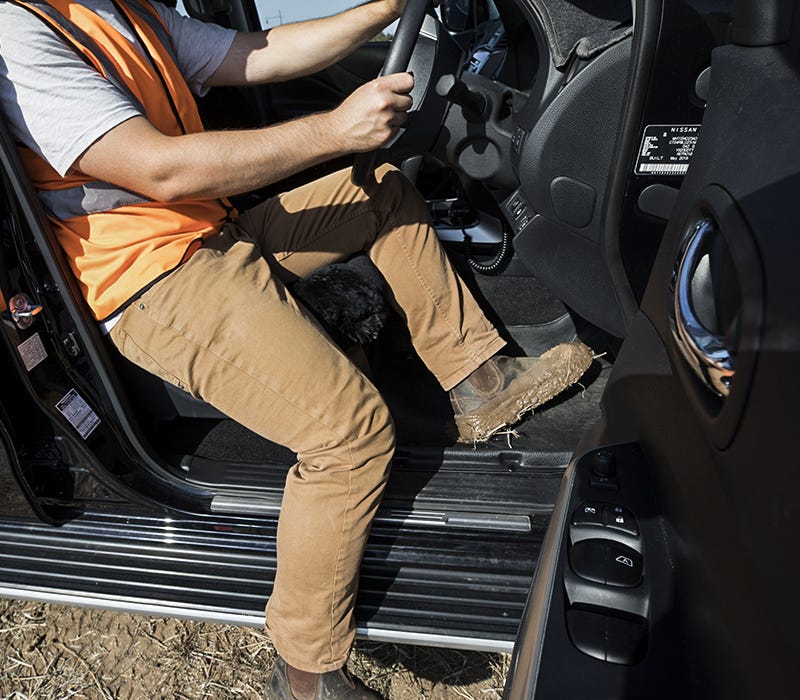 Rubber Mats
FitMyCar's rubber mats are a great option for those who live in colder climates and regularly have to deal with wet or muddy shoes. They are offered in complete sets for back seat protection which can be ideal when it comes to having kids in the back. These mats are tailored specifically to fit their vehicle, and their shape is designed to protect any part of the floor that your shoes are likely to come in contact with. Each rubber mat is odour-free, non-slip and will be compatible with your car's retaining points to give you a comfortable and safe journey.
One of our team members Trent took them for a spin in his BMW 1 series and was impressed enough to ask us for a set to keep. For someone who cares about keeping his car in the best condition possible it was a no-brainer for him, as the heavy-duty material meant protection no matter what the weather conditions were.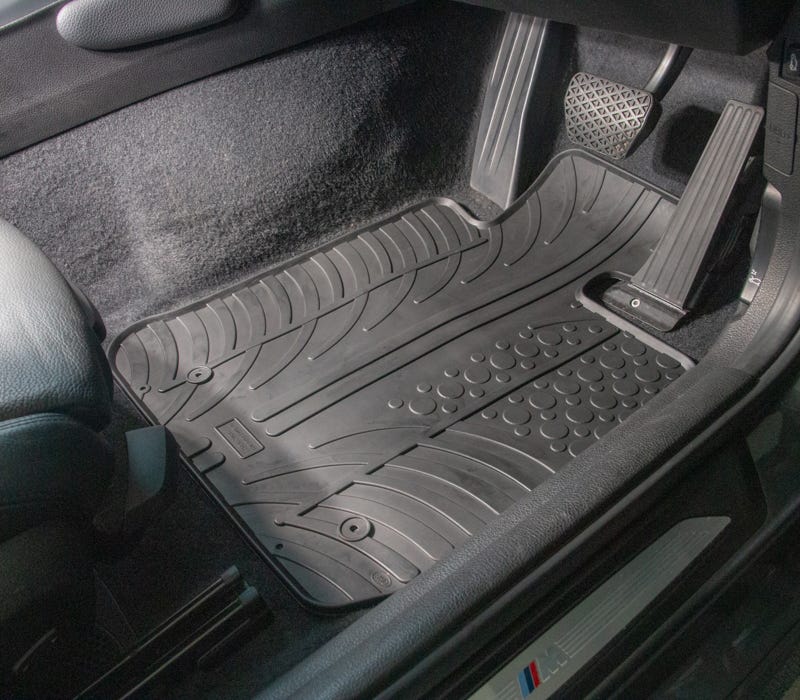 Bedrock Liners
For those who love getting off-road (or need to for work) a set of Bedrock Liners are your best option when it comes to interior protection. Tailored specifically to most modern 4×4's and SUV's such as the Hilux, Ranger, Colorado and Triton, the front or complete sets are designed to be just as tough as the machines they go in. Technically Bedrock Liners aren't rubber but instead a TPE blend for the durability and non-slip elements of rubber as well as the rigid characteristics of plastic. The liners have been thoroughly engineered and tested to guarantee you a 100% fit. This ensures no matter what your shoes bring into the car, there's no way it's getting through the cracks to your floor.
Bedrock Liners always receive overwhelmingly positive reviews from their customers. While a good chunk of them will purchase to support an Australian-made and developed product, they are often surprised at just how tough and durable the liners end up being. In the past 2 weeks alone, our Bedrocks have already received a number of 5-star reviews such as Walter who wrote "They are exactly what I needed" and Peter who said "They have already caught a rogue coffee and saved the carpet. Well made."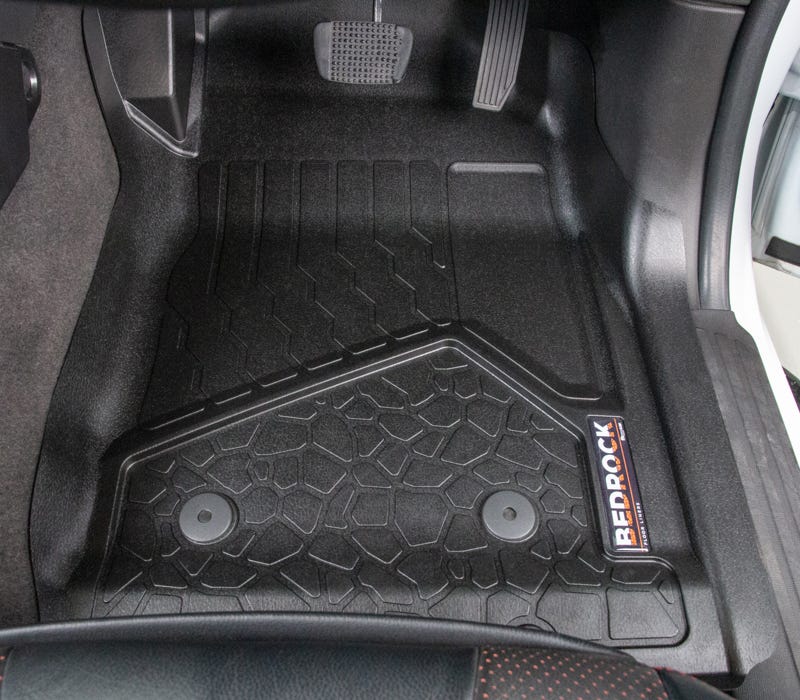 Sandgrabba Liners
The Bedrock range will continue to grow and expand so it can cover as many vehicles as possible. Due to the painstaking and meticulous development process of each mat however, you may find that your 4×4 may not be covered yet in the range. If this is the case, a set of Sandgrabba mats may be a great alternative to you. While they may not be as firm as our Bedrock's they will still give you awesome coverage and make sure mud, water and mess stays away!
Whichever way you choose to go, a set of rubber (or TPE) mats or liners is a terrific option for this time of year. Whether you go off-road for business or pleasure, have a back-seat that's always filled with messy kids or even just live somewhere prone to more rain and moisture, these sets will always have you covered – literally!