The Bavarian Motor Works (Bayerische Moteren Werke AG) or more commonly known as the BMW, is a German automotive company that has been regarded as one of the best in the world. It has produced cars like the M-Series that set the standards for performance and luxury. Every car that BMW has ever made has the hallmarks of German automotive engineering excellence.

Karl Rapp opened the Rapp Motorenwerke GmbH in 1913. The company specialised in aviation and producing aircraft engines. Following the loss of Germany in World War I, the company was forced to restructure and became known as the Bayerische Moteren Werke or BMW. Due to the ban on making aircraft engines from the Treaty of Versailles, BMW started making motorcycles.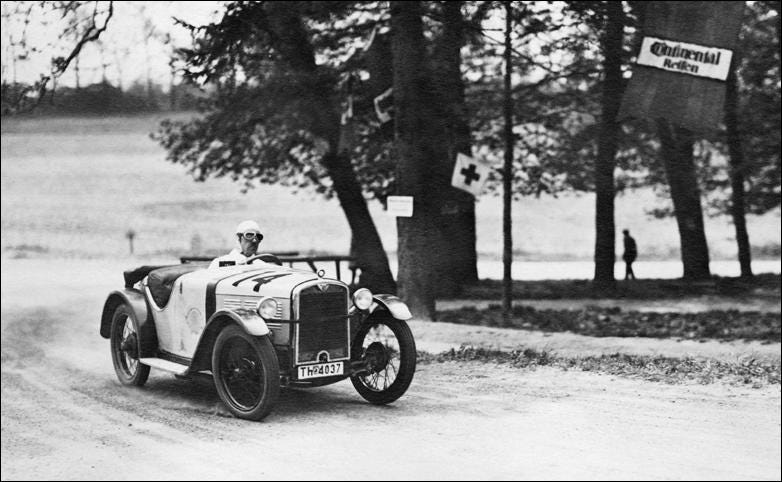 Automobilwerk Eisenach and BMW
Automobilwerk Eisenach (AWE) was a small automotive maker from Eisenach, Germany. AWE acquired the license to produce a German version of the British Austin Seven in 1927 from the Austin Motor Company. The car was called the Dixi 3/15 PS DA-1. The first 100 automobiles were made from kits produced by the Austin Motor Company. The first AWE-made Dixi 3/15 PS DA-1 came off the assembly line in December 1927.
After a successful run at making motorcycles, BMW was looking to expand and acquired the Automobilwerk Eisenach in November 1928. With the acquisition, the company also received the rights to manufacturing the Dixi.
The First BMW
The DA (Deutsche Ausführung) badge signified that the car was a German version vehicle in contrast to the British Austin Seven. The Dixi is virtually identical to the Austin Seven. The 3/15 PS stands for the taxation and horsepower rating of the car. The car was powered by a 747cc straight four engine and had a front engine rear wheel drive (FR) layout.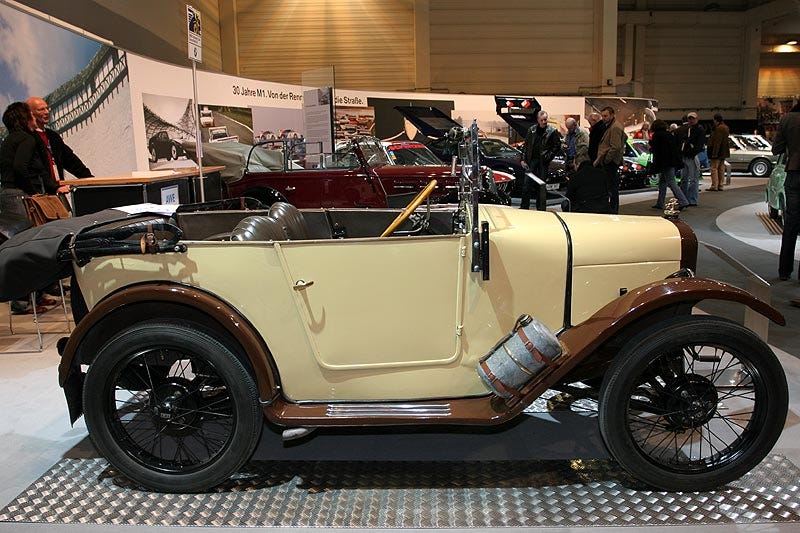 The Dixi had a top speed of 75mph, which was pretty fast considering that the car had only 15bhp. Acceleration from an 8mph running start to 25mph was 10 seconds and the mileage was a very economical 51 miles per gallon. While most of the cars produced by BMW were tourers, the Dixi was available in a range of body styles from the coupe to roadsters and sedans.
In 1929, the "Dixi" badge was dropped when the upgraded version of the car, the BMW 3/15 DA-2 was introduced. BMW went on to produce the 3/20 which was the first car that the company had independently manufactured in 1932. Since then, BMW has been very successful and is a benchmark for automotive engineering.