As COVID-19 restrictions continue to end, many of us are getting back to normal life, and thankfully this is slowly starting to include leisure activities. Many forms of sport are returning, larger gatherings and social activities are allowed, and even 4×4 camping trips and adventures are finally back on the cards. You may have noticed more and more convoys of kitted-out 4×4 rigs heading out of town each weekend ( I certainly have). If you're getting ready for returning to the camp spot, or maybe you're even heading out for the first time it's easy to get caught up in the excitement and forget to have the basics covered. This is why we're going to go through one of the most important essentials which are often overlooked – First Aid Kits.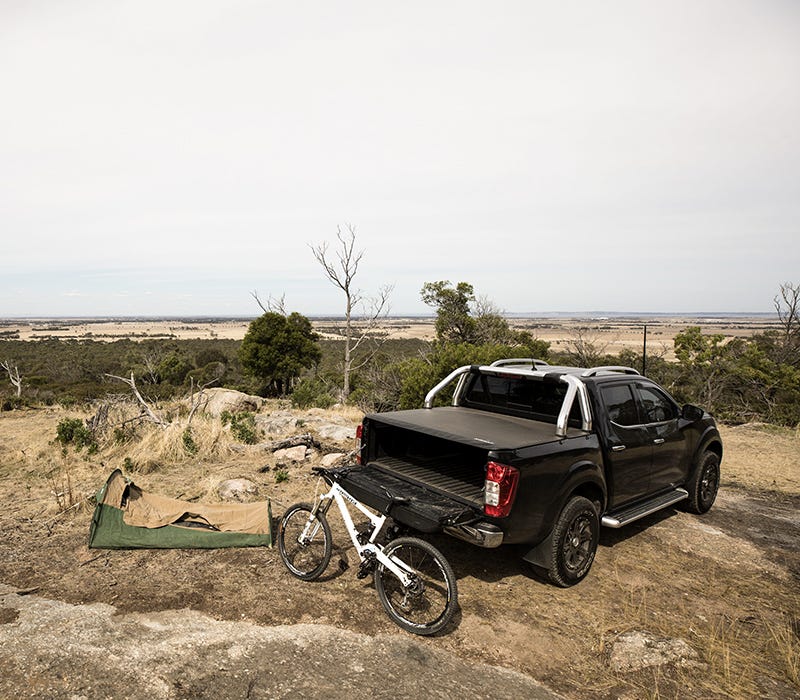 As soon as you get out into the wilderness you're exposing yourself to more risk than back home in the city. While it could be argued that there's just as many ways to injure yourself around the house than in the bush the fact remains that in the suburbs medical assistance is typically only minutes away, whereas out in the bush that could mean hours or potentially even more. Don't let this turn you off your next adventure, as anything worth doing in life usually comes with some sort of risk involved, however it's always important to mitigate this as much as possible by being aware of the dangers and being prepared for what can happen.
Before heading out (especially if it's your first time) make sure you know what you're getting yourself into. Work out a plan for where you're going and research any risks or dangers to be aware of. Talking to experienced friends or enthusiasts can be a great start and there's an abundance of online resources always available. Is there a threat of bushfire in the area you're travelling to? What wildlife is common to it? (snakes for example) Will there be adequate phone reception where you're headed or will you need a satellite phone or Personal Locator Beacon (PLB) with you? As soon as you're aware of what can possibly go wrong, the risks are lowered considerably.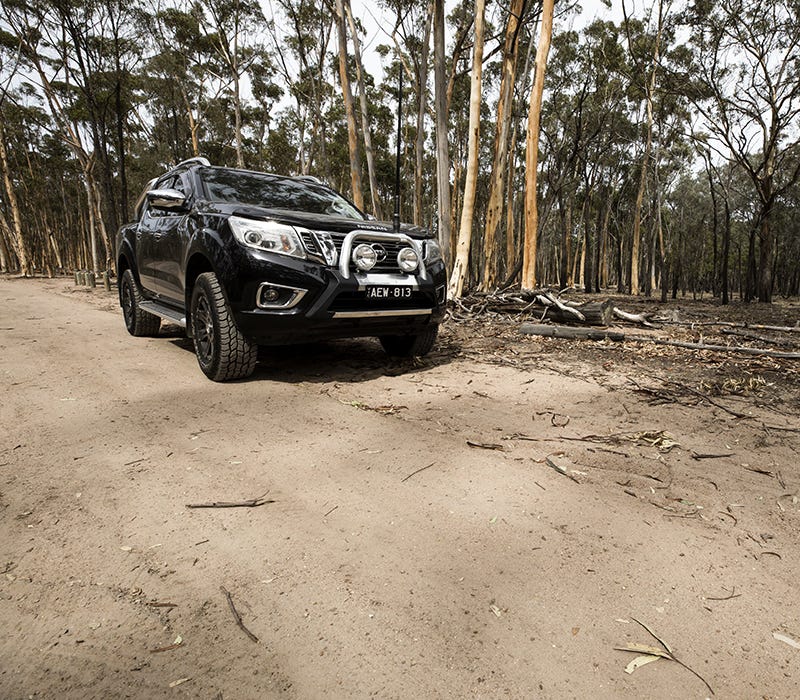 Good preparation won't just help to keep you safe but it will ensure peace of mind to everyone on the trip and help make it as enjoyable as possible. It's always a good idea to make sure that at least one or two people on the journey have up to date first-aid training. Knowing how to correctly apply first-aid is a good idea for everyone regardless of their work or hobbies. You never know when it may come in handy and it can quite literally be the difference between life and death. When you're out in the bush and hours from medical assistance, a cool head that knows what procedures to follow is absolutely essential. Accredited courses are easy to find and usually affordable. To find one near you, check out the link here.
When it comes to tools, off-road enthusiasts will often have thousands of dollars of recovery gear, satellite communication and the like, but one of most important items that will often be neglected is a First Aid Kit. These kits are filled with many of the essential items you'll need in an emergency, or even just to help get you out of a tight spot. Kits can come in many sizes with a variety of different products. FitMyCar offers three options depending on what environments you're likely to be in, to give you the best protection possible.
The Passenger Kit
The First Aid Passenger Kit is a compact kit with a little over 80 emergency items inside. Small enough to fit in your glove-box, this is a kit that is perfect for your everyday passenger car that sticks to the bitumen. With many essentials to aid you with cuts, abrasions, eye injuries, sprains and fractures, you never know when this kit will come in handy to yourself, passengers or anyone else you may come across on the road. Check out the Passenger Kit here.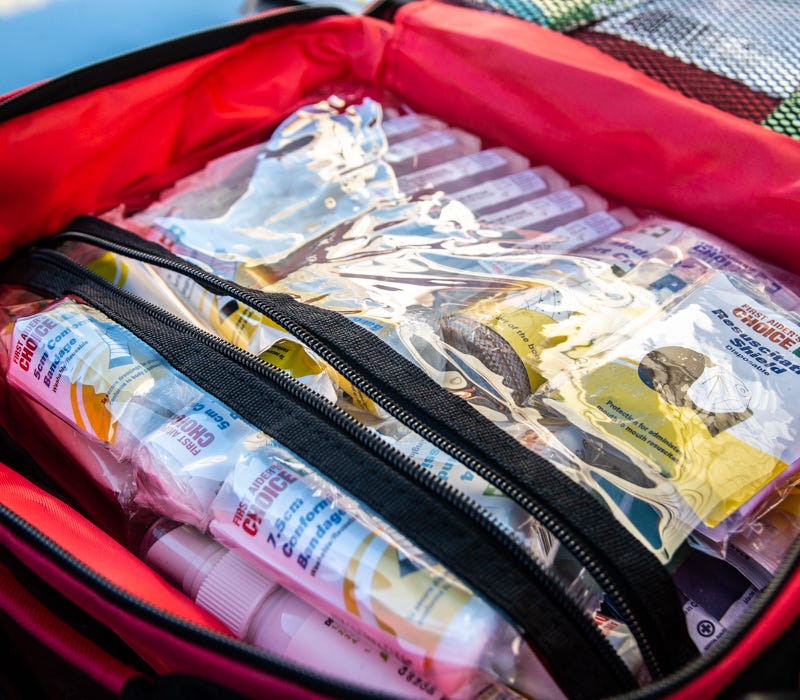 The Touring Kit
The First Aid Touring Kit is the next level in protection. If you're a little more serious about your safety, then the 100+ items in this kit will always give you peace of mind. With emergency tools and items to help deal with burns, bites and stings, this becomes a great option if you occasionally head off-road or frequently visit worksites etc. The included thermal blanket is another great inclusion which is always handy to have around in the case of an emergency. Check out the Touring Kit here.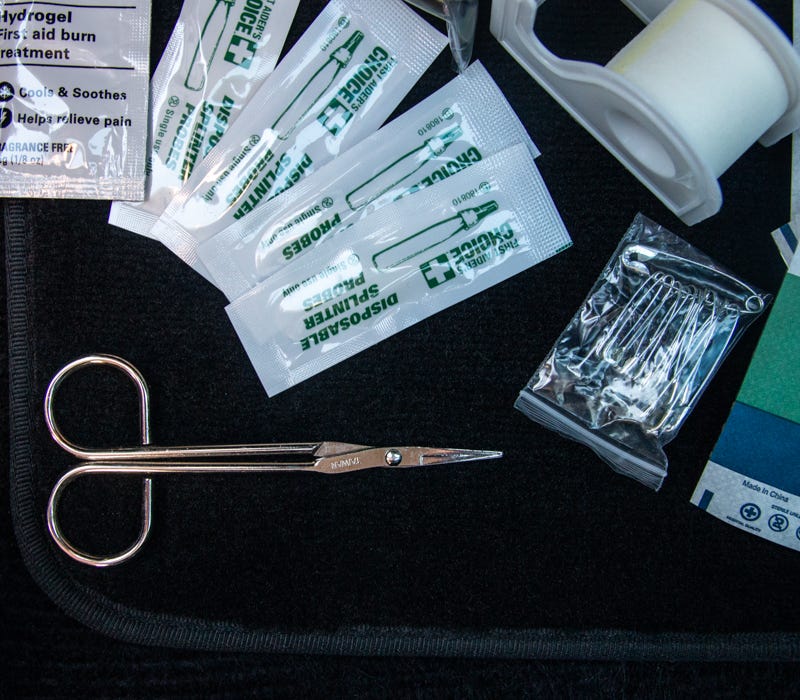 The Heavy-Duty Kit
The Heavy Duty First Aid Kit is what you want if you're no stranger to off-roading or adventures that involve some element of risk. This kit includes over 150 emergency tools and items, and a few extra things which can come in handy such as gloves and a bio-hazard bag. What separates this kit from the others however is its sheer size. It contains multiple dressings, gauze, washing and antiseptic liquids etc to make sure you won't run out in your emergency. If you find yourself with a larger group while camping, or even if you're isolated with the family on a longer road trip, you'll always be thankful you have enough supplies and won't run the risk of running out. Check out the Heavy Duty Kit here.