We caught up with some of our friends who all own a Ford Mustang to find out just what makes this car so special. Lee, Jiuls, Brad and Charlie are all important members of the Mustang community, and through their cars they have found more than just a vehicle to get you from A to B. Listening to their stories, it's clear the Mustang is not just a car, but "a passion".
The Owners Club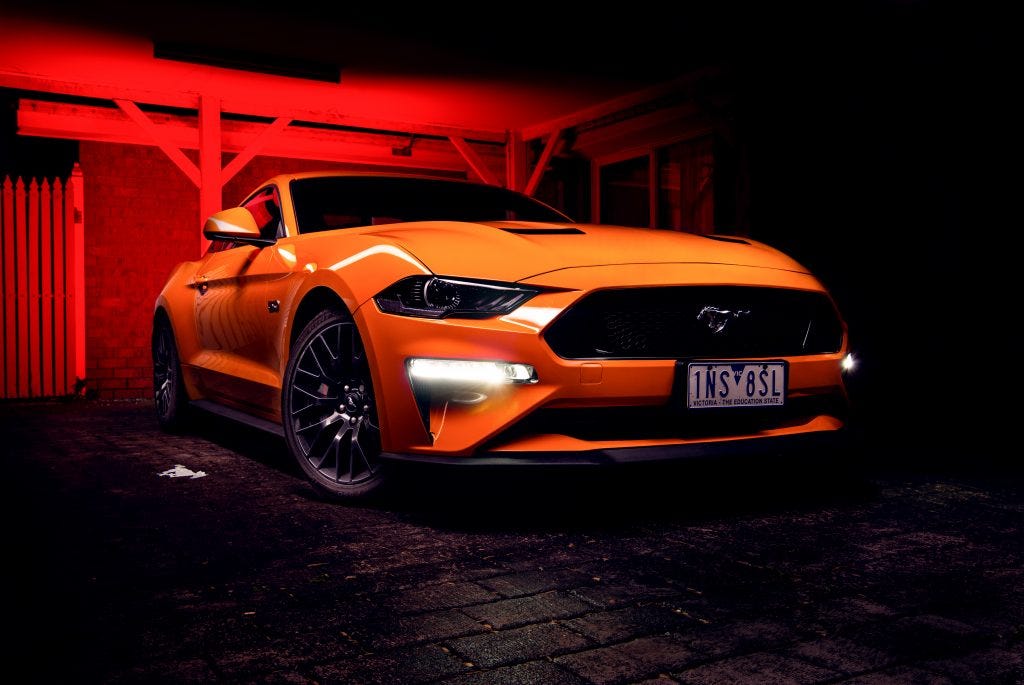 The FitMyCar Mustang played a big role in our film. The 2018 model which sports the Orange Fury paint-code was right at home amongst the rural Australian landscape. While the other Stangs in the video are all heavily modified, our Fury GT was the perfect example in demonstrating just how great these cars are in completely stock form.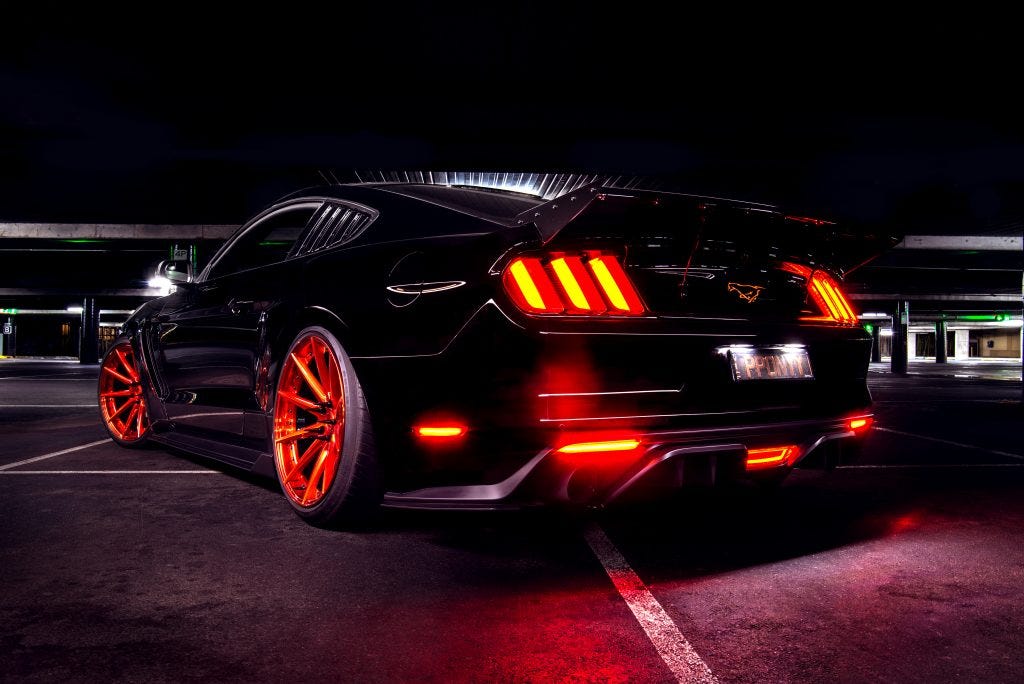 Lee Vella is the proud owner of PPONYY. This S550 GT isn't his only Stang with his first car being a yellow 1966 coupe which he continues to own today. Working as a parts manager for Ford, Lee also runs his business PonyWorx which gives 6th-gen Mustang owners the chance to customise their cars beyond their wildest dreams. PPONYY features an interior covered top-to-bottom in black and orange alcantara, MMR forged pistons and BC Forged 2 piece wheels.
Jiuls McKenzie has had a love affair with Bullitt and Steve McQueen films ever since watching them as a child with her father. It was always a dream to own a Bullitt Mustang and it was one she finally achieved with Bulit 9. Sporting 20″ Foose wheels, Eibach Prokit springs and a Roush rear spoiler, Bulit 9 is the perfect homage to Bullitt and puts a smile on Jiuls's face anytime she's behind the wheel.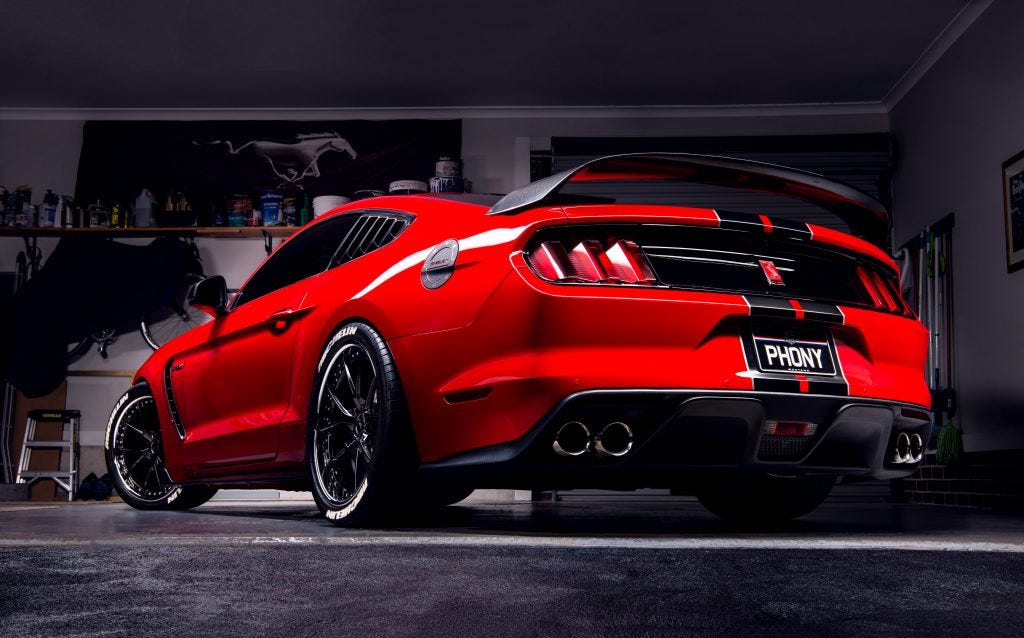 Charlie Zerafa didn't plan on building a GT350 lookalike, but once he started to give his Stang some light modifications, he realised just how easy it was to transform these cars beyond what many would think is capable. Before long, a plan was in place to make PHONY look and feel as close to the GT350 (a car almost impossible to import) as possible. With a range of genuine GT350 parts including fenders, rear spoiler and even seats, can you tell it's not the real thing?
Brad Francis was told by his partner to stick to a $5,000 budget for once when it came to the modifications to their Mustang, but it wasn't long before she found herself wanting more work done to it just as much as he did. As their charcoal and neon green S550 began to evolve, the IAMHLK persona was born. Using a Harrop cold air intake, Whiteline sway bars and BMR lockout kit, this is one Mustang you won't want to mess with.
FitMyCar is proud to offer a range of Mustang GT Accessories which includes floor mats, car covers and custom sun-visors to make sure your GT is given the protection and care that it deserves.