Today it's the Nissan GTR. In 1967 it was the Toyota 2000GT. While the Japanese automotive industry has always been regarded for its reliability and technological advancements, rarely has it seen a car that can truly match it with the best that Europe has to offer. The aforementioned models certainly did however, proving lightning can strike in the land of the rising sun. The 1990's saw new heights in the supercar game, and if Japan was going to produce something that would make the likes of Ferrari and Porsche take notice, it would have to create something special.
In 1990, Honda released the NSX in an effort to give their brand a new top-line model that could help redefine their image. Honda had found great success in motorsport, but this pedigree was yet to translate into their road cars. The arrival of the NSX completely changed this. A timeless design in addition to new technologies never seen before took the industry by storm, and really did give the European giants something to worry about.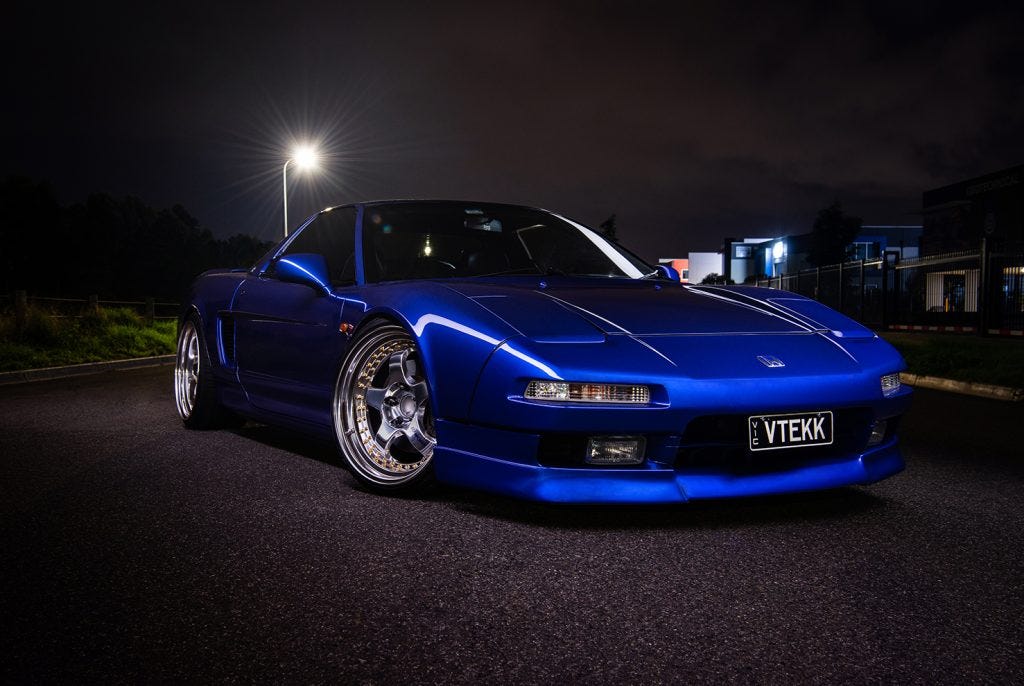 It's roots can be traced back to the striking HP-X concept from 1984, designed by Pininfarina. The concept showed Honda engineers what was possible, and they began to develop the powertrain for a future supercar-killer. After much testing on Honda's existing 2.0L V6 from the Legacy model, they found it was simply not powerful enough, and they set about designing a new unit from scratch.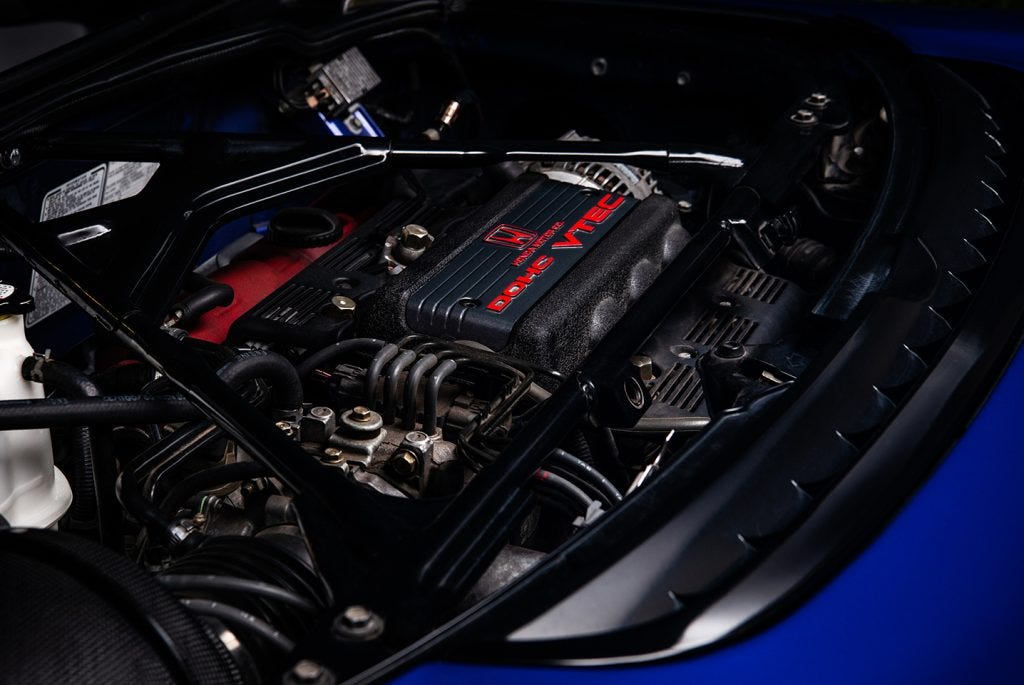 The new 3.0L V6 was a technological marvel, and featured a number of innovations key to the car's success. An aluminium block, forged pistons, forged crank and titanium-alloy connecting rods kept weight down significantly, and together with Honda's new variable valve timing system the 270-horsepower engine performed as though it had an extra 3 or 4 cylinders up it's belt. The word VTEC is synonymous with performance as most car enthusiasts will know, and since the 90s the engine timing system has helped give Honda an ace up their sleeves. Specifically developed initially for the NSX, the complex timing system essentially merges two camshaft profiles into one. This creates low-end power as well as high-end revving which always results in a great big smile from whoever is driving.
The NSX's body was just as remarkable as it's engine, and Honda's engineers continued to think of ways it could cut down on weight. Inspired by the Shinkansen bullet trains, they looked to aluminium. The NSX became the first mass-produced car constructed from the metal, and most of its frame, body panel and suspension components were crafted from it. The design team also decided on a mid-engined layout to give the car a superior weight balance and improve handling. The front/rear ratio of 42%-58% was set-up so the car would keep an even distribution regardless of how full the tank was or if a passenger was present.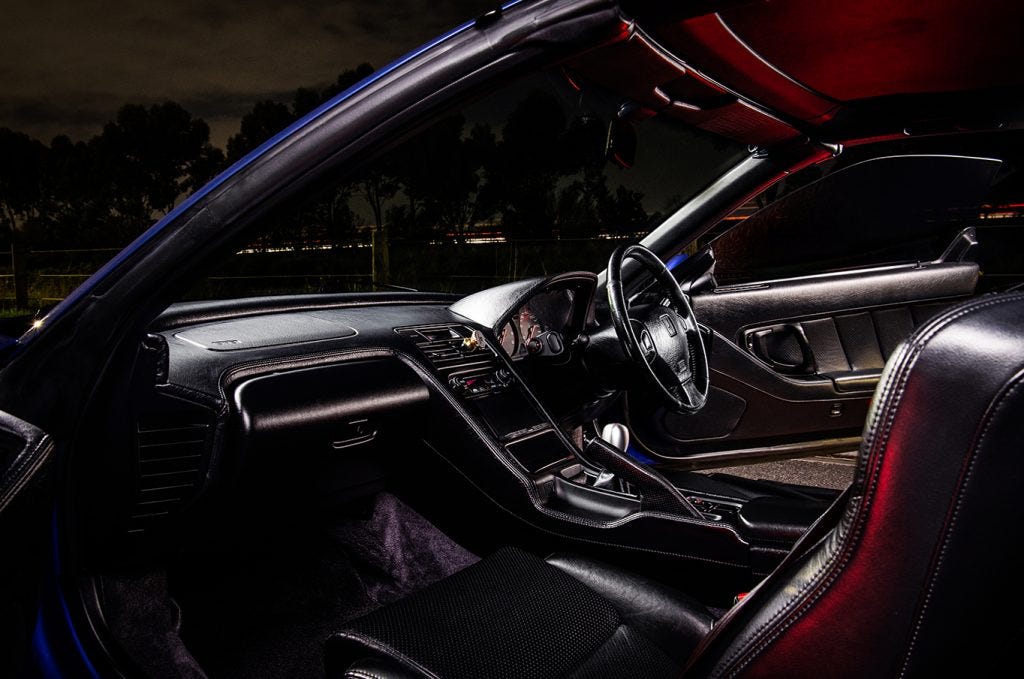 The NSX may have looked beautiful, lightweight and equipped with a fast and innovative engine, but Honda wasn't satisfied just yet. To ensure the car reached its full potential they enlisted the help of the late Aryton Senna, one of the greatest Formula One drivers of all time who was at the peak of his powers at the time. With the job of testing the car and giving feedback on it's handling capabilities, Senna was responsible for many improvements such as stiffening the body to improve its rigidity. Aryton loved the finished car, and was often seen driving one of his own.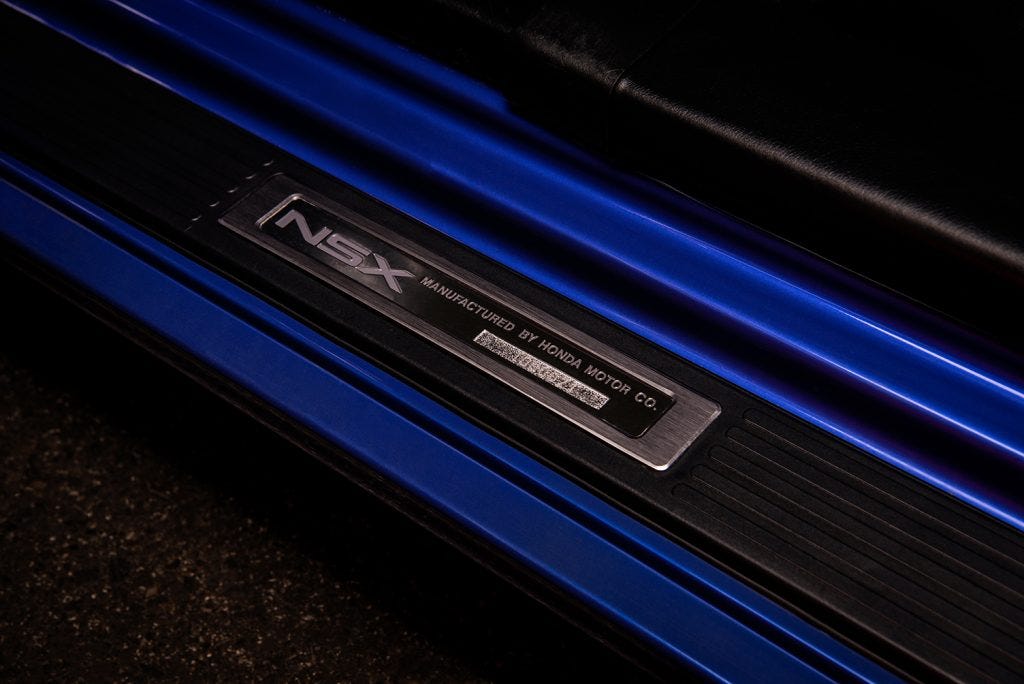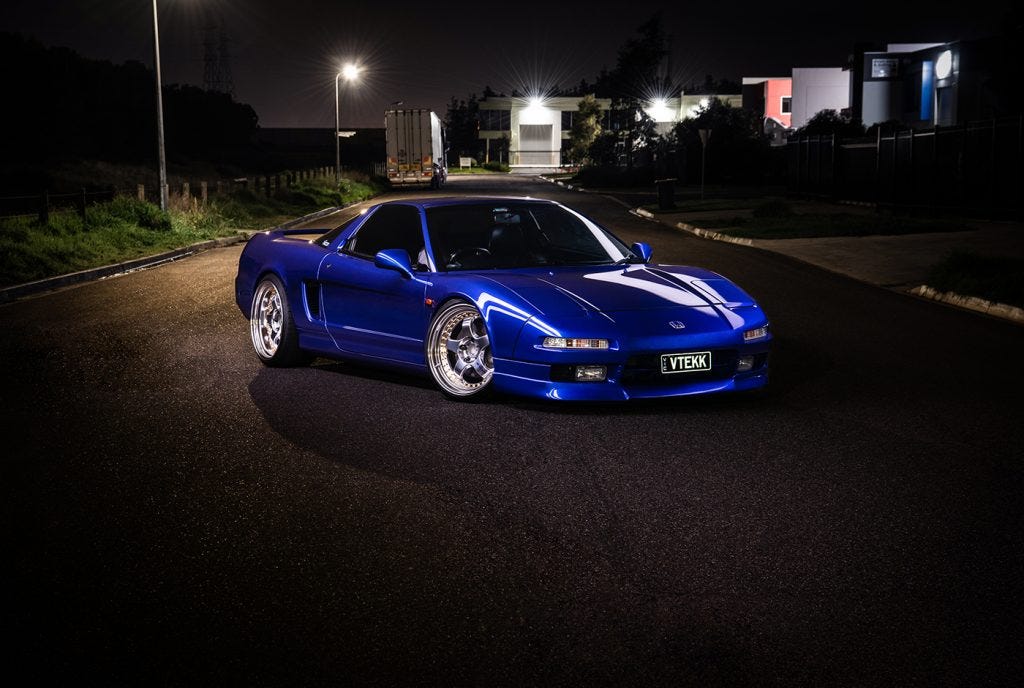 The car came as a huge surprise when it was released. Nobody expected a car like this out of Japan, let alone from Honda. Automotive journalists around the world lauded the NSX. While it cost roughly the same as the Ferrari 348 (it's direct rival) the Honda was seen as the much better car. As well as being faster and more enjoyable to drive, it also retained the reliability Japanese cars were admired for. Most owners agreed it was even comfortable enough to take on the weekly grocery trip.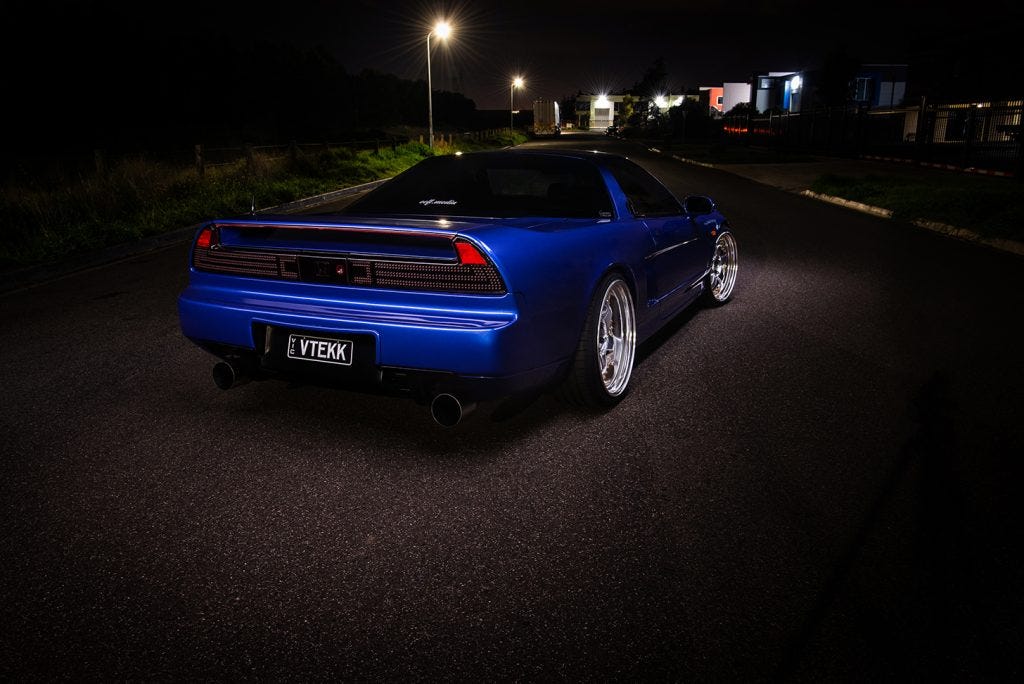 Remaining relatively unchanged up until its end of production in 2005, the NSX will always be remembered as one of the greatest Japanese sports cars ever produced. As Ferrari and the likes used raw emotive craftsmanship to assemble their cars, Honda used surgical precision, hand-building all their NSX's by a team of the most skilled and experienced builders and engineers they employed at the time. It remains an iconic automobile, and any owner will tell you that even today it stands up to the best Europe has to offer.
Unlike most NSX owners you're likely to find, Steve bought his NSX at the age of 17 and has owned it for almost 10 years. While he constantly receives more-than tempting offers for it, he tells me he's unlikely to ever sell. Instead, he thinks of it as a legacy, which can be passed down through his family. Originally believing it was an original NA1 model, Steve later found it to have the larger 3.2L engine and 6-speed manual the later NA2's had. While keeping it mostly original, a number of tweaks over the years has included custom wheels, taillights and light engine-work. Perhaps what's best about this particular example is the fact that it gets driven. Steve doesn't keep his NSX stuck in the garage and regularly takes it out to be driven, just as it was intended to be. To see more of his NSX, check out his Instagram here.
For anyone lucky enough to own an NSX of their own, check out FitMyCar's range of products made specifically for it here.
Photography by Nick Williams