Your car loves you (most of the time). A lot of motorists will tell you that if you treat your car with love and care, it will be returned to you in the form of reliability and stress-free driving. There's currently a lot of cars around the country that are getting parked at the back of the driveway or under the tree out the front that will likely sit there for longer periods of time than normal. This is a minor change among the many major changes we Aussies are learning to live with in the world today, but don't let the importance of keeping your car in good shape go unnoticed. When things start returning to normal the last thing you want is to return to a neglected car that's in worse shape than what it was left in. If you want to keep the love strong with your automobile, follow these quick and easy steps to ensure it will stay tip-top for the journey.
Exposure to the elements can prove tough on your car. You may not think being subjected to the sun, rain, dust etc will do much damage but prolonged exposure over time can lead to paint fading, peeling and even surface rust. If you can't keep your car under cover, get the same benefits by investing in an outdoor cover. These are super easy to install and remove and will keep your car looking like new. Get one here.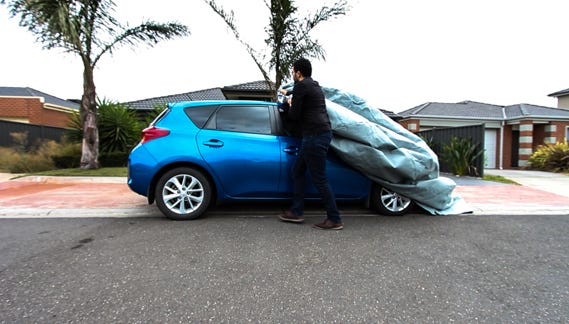 If you don't have a cover for your car, you'll be surprised at how quickly dirt and dust will build up on top of it and inside little crevices around the body. A handy tip is to not park it beneath trees or power lines. Why? Bird droppings will quickly start to appear all over your roof and bonnet and can quickly eat away at your paint. Sometimes this is just unavoidable and it's important to regularly give your ride a good scrub. Just remember, a quick clean with some soapy water every 3-5 days is going to be a lot easier than a long hard wash after weeks when the dirt and grime has really set in. Using the right tools and sponges can be essential to doing a good job and saving time. If you really want the job done right, check out these ones here.
Even though Summer is over, UV radiation is still strong enough to have its presence felt. Just like you can get sunburnt in the colder months, plastics in your car such as your dash can still be damaged if exposed to the sun for long periods of time. A sunshade is a quick and easy no-brainer for anyone who's car will be sitting in direct sunlight all day. Find the right one for your vehicle here.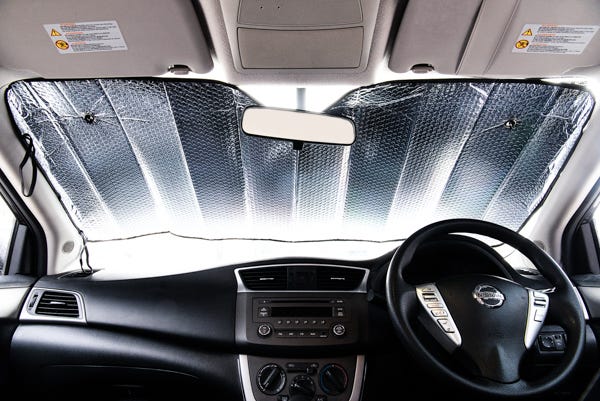 Cars are meant to be driven, and if sitting for long periods of time without being run their mechanical and electrical systems can quickly develop issues. It's a good idea to take 5 minutes every 3-5 days of not driving your car to go and start it and let the engine run in idle. The thousands of moving parts inside an engine are designed to do just that-move, and following this step will make sure your ride won't miss a step when it's finally time to hit the road again. Make sure this is always done in a well ventilated area. If it lives in a garage, try moving it onto the driveway for this one, and if you absolutely have to use a garage, make sure the door is open and air is able to circulate.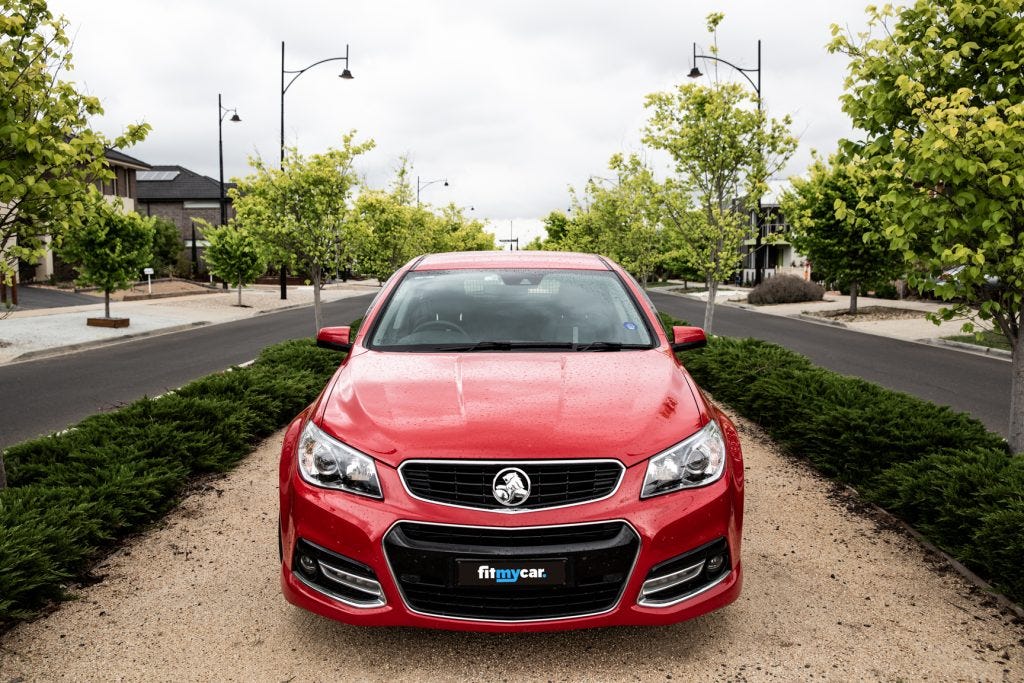 We sometimes take our cars for granted, and it's easy to park them in a corner and forget about them when they are not a priority. With a little time and effort though, you'll always have a clean and well oiled machine to come back to when you really need it.