Car Covers for Ford Ranger

But you don't have to take our word for it.
Independently confirmed ratings from thousands of drivers just like you.

Very very happy all round
The dash mat I got is brilliant looks great fits perfectly and is a quality product very happy, a great supplier.

Great Quality
My new floor mats look great. Good quality and they arrived pretty fast. I would definitely use FitMyCar again.

Great dashmat - fits perfectly
Great dashmat - fits perfectly! Good quality, good value
and prompt delivery. Thanks guys.
Edward, Volkswagen Tiguan
Frequently asked questions
What if it doesn't fit?
We want you to be 100% satisfied with your purchase. If you are unhappy for any reason, contact us and we will always do our best to either resolve your concerns or offer you a return option. If it's an error in our catalogue or a picking error by our dispatch team then we will pay all cost via replied paid return labels. If you have ordered the wrong item or changed your mind just post it back to us and we will send you back the correct one. Please see our detailed Return Policy if you would like more information.
Share your fit
To show off your FitMyCar accessories, head to instagram and tag @fitmycar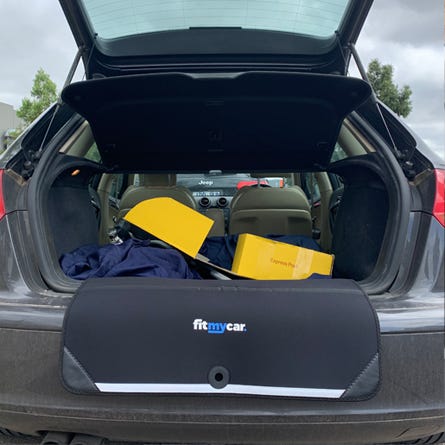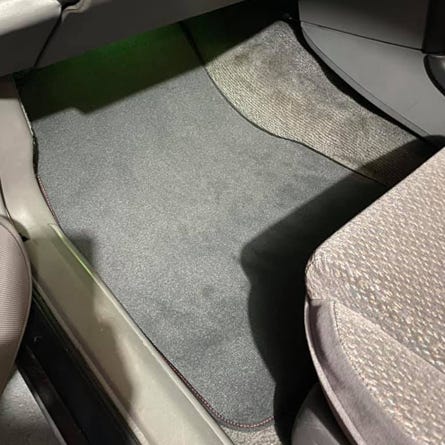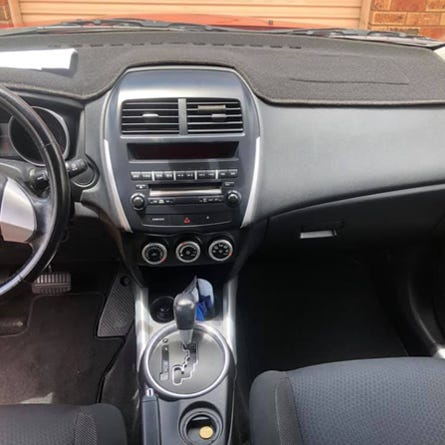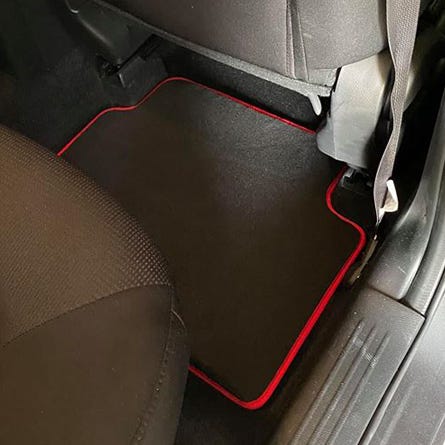 Ford Ranger Car Covers

Is there any other ute out there with the same long-running reputation for durability over the decades besides the Ford Ranger? We don't think so. The Ranger has literally been known for being rough-and-tumble, ready to deal with anything you throw at it, and the quality of this ute has fit the bill for decades. Talk about a model that can go the distance! It doesn't matter if you're hauling loads to and from job sites or just using it as your daily driver, the Ford Ranger has always had what it takes. A ute this nice can be there for you through thick and thin - and that's why it deserves to be protected from the elements when you're not using it.

As the first thing anyone sees, the exterior of your ute needs extra protection. There's worse than watching your Ranger slowly but surely develop wear and tear from being housed outdoors. Between sun, rain, wind, and anything else the world can throw at it, your ute can surely take a beating unless it's housed in a garage - especially in the always-unpredictable Australian weather!

Thankfully, there's an answer to this dilemma: a custom car cover. Our high-quality covers are top of the range products - a single cover protects your ute from the elements like none other. Made from materials specifically designed to keep water out on contact while allowing moisture and condensation to escape to prevent a build-up, this is the best car cover to keep your ute in good shape for years. We have a cover for just about every Ranger model made between 2006 and today. Each Ford Ranger car cover we offer features a soft interior lining so it won't scratch the paint of your ute. This car cover is also UV stabilised to prevent vehicle colour fade on any vehicle its used to protect!

We know how important it is to keep your vehicle in good shape for as long as possible. Making it difficult to protect your Ranger with a custom car cover isn't going to help, so each one of our covers is easy to slip on and off for the ultimate convenience. It shouldn't cost you an arm and a leg to take care of your vehicle, either, and that's why we offer free shipping Australia wide on all of our products, including all the car covers we sell. This is one cover that won't break the bank, so you can rest assured you'll have plenty of cash left over afterwards!

Looking for even more ways to protect your vehicles besides sturdy covers? Here at FitMyCar, we have a full line of accessory products for both indoor use and outdoor use, including floor mats for cars, boot liners, car seat covers, dashboard protectors, and much more, all locally made and with a 100% fitment guarantee. On top of that, our accessories are made by local manufacturers, making them up to 75 percent less expensive than they would be if you purchased them directly from your car dealer. So what are you waiting for? Come browse our complete selection today!