But you don't have to take our word for it.
Independently confirmed ratings from thousands of drivers just like you.

Very very happy all round
The dash mat I got is brilliant looks great fits perfectly and is a quality product very happy, a great supplier.

Great Quality
My new floor mats look great. Good quality and they arrived pretty fast. I would definitely use FitMyCar again.

Great dashmat - fits perfectly
Great dashmat - fits perfectly! Good quality, good value
and prompt delivery. Thanks guys.
Edward, Volkswagen Tiguan
Frequently asked questions
What if it doesn't fit?
We want you to be 100% satisfied with your purchase. If you are unhappy for any reason, contact us and we will always do our best to either resolve your concerns or offer you a return option. If it's an error in our catalogue or a picking error by our dispatch team then we will pay all cost via replied paid return labels. If you have ordered the wrong item or changed your mind just post it back to us and we will send you back the correct one. Please see our detailed Return Policy if you would like more information.
Share your fit
To show off your FitMyCar accessories, head to instagram and tag @fitmycar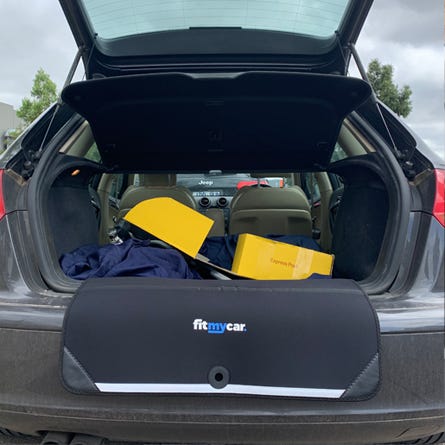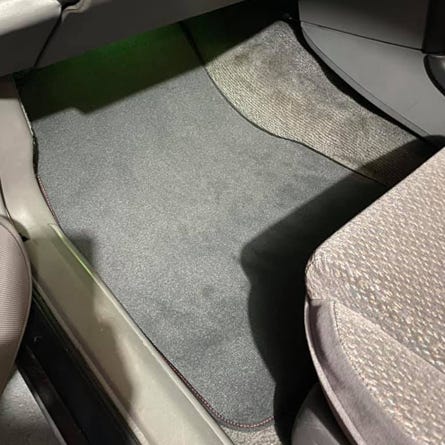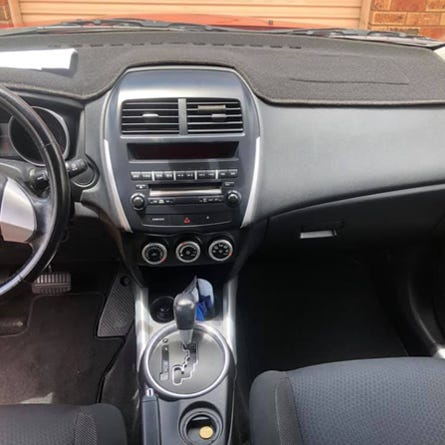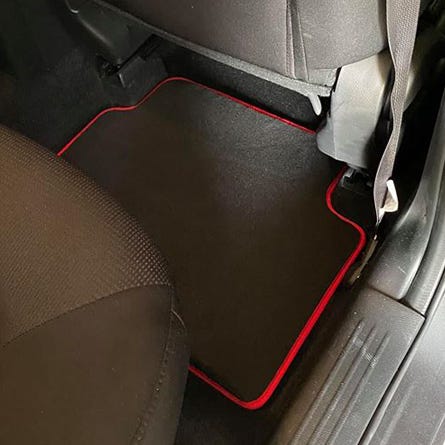 When it comes to important safety accessories available for your Ranger, those for your dashboard are often overlooked. As one of the least protected areas of your ute, your dash is exposed to the harsh sun beating down on it day after day - and all that UV light damage can cause it to fade or even crack! Not only that, but your plastic dash just loves to reflect that sunlight right into your eyes whilst you're driving. Australia boasts a huge quantity of bright daylight, so if you don't want the colour of your dash looking grey and listless, it's time to start looking for things that will provide your Ford Ranger PX2 with some protection. This is where the Ford Ranger dash mat comes in! Made to protect the plastic of your dash from that harsh Australian sunlight, these custom mats filter that glaring reflection and protect against UV damage. Not all dash mats are created equal, though. Some of them aren't designed with the specifics of the dash layout of your car, blocking vents, sensors, and even airbags. Other mats are made of substandard quality materials, falling apart in just months or even a few short weeks of use in your vehicle and failing to filter that harsh sunlight. If you're looking for a lifetime warranty, good luck! Worse still, many of these car dashmat companies aren't even located in Australia, so you're sending your hard-earned dollars heaven knows where! Thankfully, you're safe from all these problems with one of our guaranteed-to-fit vehicle dash mats! We've partnered with Sunland, a company located right here at home in Australia, as it specialises in creating custom-made vehicle dash mats that will knock your socks off. Sunland mats are specifically made with the details of your vehicle's dash in mind. Our Sunland Ranger mats are custom cut to fit the exact dimensions of your dash without getting in the way of the operation of your accessories like air-conditioning vents or airbag deployment areas, and they filter that strong sunlight like none other, keeping the glare out of your eyes whilst driving. Sunland means business, and we wouldn't have it any other way. There are very few dash mat manufacturers we partner with, and that's because we trust Sunland with our own vehicles! These offer a great fit and come in a number of colour options - yes, more than just plain black - which can help provide a personalised touch to the inside of your cab. Or you can stay with classic black if you like, we're not judging! Either way, that's just one of the many reasons we recommend this dash mat. Throw in a lifetime warranty and you'll see why these mats come so recommended!