Floor Mats for Ford Ranger
Classic Mats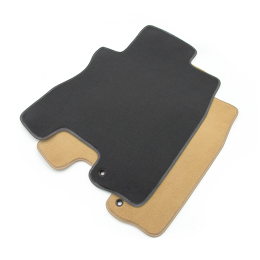 Made from quality carpet and cut to suit your car, Classic Car Mats come in a range of colors and include Free Shipping.

But you don't have to take our word for it.
Independently confirmed ratings from thousands of drivers just like you.

Very very happy all round
The dash mat I got is brilliant looks great fits perfectly and is a quality product very happy, a great supplier.

Excellent Australian made product
Fit was perfect. Looks stylish. Delivery was quick. Australian made which is awesome. Well made.

Great dashmat - fits perfectly!
Great dashmat - fits perfectly! Good quality, good value and prompt delivery. Thanks guys.
Edward, Volkswagen Tiguan
Frequently asked questions
What if it doesn't fit?
We want you to be 100% satisfied with your purchase. If you are unhappy for any reason, contact us and we will always do our best to either resolve your concerns or offer you a return option. If it's an error in our catalogue or a picking error by our dispatch team then we will pay all cost via replied paid return labels. If you have ordered the wrong item or changed your mind just post it back to us and we will send you back the correct one. Please see our detailed Return Policy if you would like more information.
Share your fit
To show off your FitMyCar accessories, head to instagram and tag @fitmycar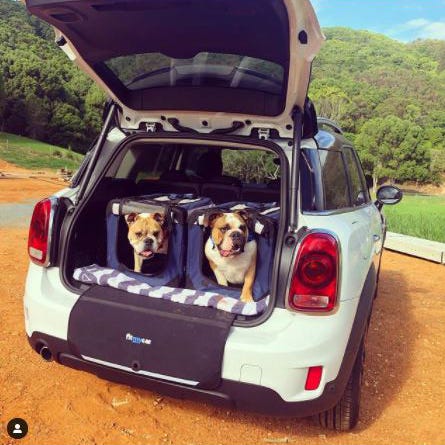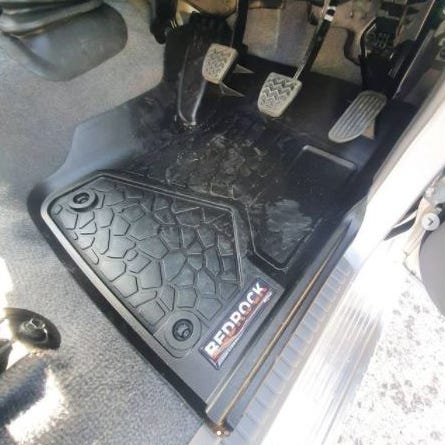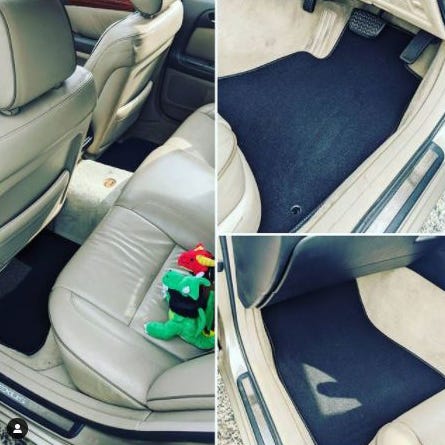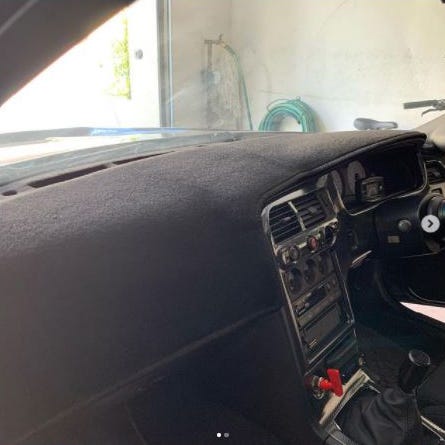 They're dealer quality mats, with more bang for your buck. Our mats are up to 75% less costly than the average car dealer set. The fitment is 100% guaranteed to fit your Ford Ranger and is available in more colours than just black. It's all part of shopping directly with the manufacturer. Features Hands down the Ford Ranger dual-cab is the best ute you can find in Australia today. This massive, rugged beast of a vehicle is a total workhorse, fit for some heavy lifting and designed to get dirty inside and out. But just because your Ford Ranger Dual Cab PX, PX2, or any other Ranger model series is known for getting down and dirty doesn't mean it should be a tough fit in keeping it clean. Nobody wants to step into a sticky, muddy, dirty mess of a cab when they don't have to, after all. Before, there were few options for keeping your Ranger series ute clean, but today, things are different. In fact, our Ford Ranger Dual Cab car mats are the perfect product to keep the floors of your ute from looking like a disaster area! You know where we're going with this. It's time for some custom fit floor mats from FitMyCar! Our attractive, tight-fit cloth and rubber floor mats are available in sets for just front seats or full sets for front seats and back of the cab. These fit and fair mats offer top-of-the-line protection for the floor of your Ford Ranger Dual Cab PX, PX2, or any other Ford Ranger model series you've got. Our carpet floor mats come in three distinct levels of thickness, starting with our 550 g/sm Economy vehicle mats and going as high as our 950 g/sm Prestige carpets. These Ford Ranger car mats come in more colour options than just black - you can select your choice of eight colours and allow you to mix and match your colour choices for both their binding and their thread for the ultimate in style choice, making your interior look fit for a king! Meanwhile, if you're a real rough-and-tumble ute owner that needs the ultimate in protection, we have an anti-slip rubber floor mat option as well. These rubber mats are designed to trap spills and dust, to be cleaned easily, and to fit your dual cab PX, PX2, or any other Ranger model series. You can get a set of rubber mats in any colour you like as well - as long as the mat is black, anyway. No matter your choice of fabric or rubber, our Ford Ranger Dual Cab series car mats fit perfectly, are easy to remove, and even easier to clean. Fitment of your floor mats, no matter if they're rubber or cloth, is always 100% guaranteed here at FitMyCar. That's because we partner with manufacturers who use exact OEM specifications straight from Ford, creating floor mats that have a custom, glove-like fit. These Australian-made products feature high-quality construction, free delivery, and at least a 1-year warranty (our rubber mats offer 2 years of warranty) because we stand behind the products we offer you. Not only that, but because of the relationships we've built with our suppliers, we can get you the same high-quality Ford Ranger Dual Cab PX, PX2, or related series model carpet or rubber mats for as much as 75% less than you would pay if you went directly to your dealer! When you're looking for the best in protection for your Ranger, or any other vehicle, turn to FitMyCar!