Floor Mats for Hyundai Tucson
Classic Mats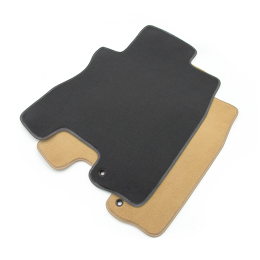 Made from quality carpet and cut to suit your car, Classic Car Mats come in a range of colors and include Free Shipping.

But you don't have to take our word for it.
Independently confirmed ratings from thousands of drivers just like you.

Very very happy all round
The dash mat I got is brilliant looks great fits perfectly and is a quality product very happy, a great supplier.

Excellent Australian made product
Fit was perfect. Looks stylish. Delivery was quick. Australian made which is awesome. Well made.

Great dashmat - fits perfectly!
Great dashmat - fits perfectly! Good quality, good value and prompt delivery. Thanks guys.
Edward, Volkswagen Tiguan
Frequently asked questions
What if it doesn't fit?
We want you to be 100% satisfied with your purchase. If you are unhappy for any reason, contact us and we will always do our best to either resolve your concerns or offer you a return option. If it's an error in our catalogue or a picking error by our dispatch team then we will pay all cost via replied paid return labels. If you have ordered the wrong item or changed your mind just post it back to us and we will send you back the correct one. Please see our detailed Return Policy if you would like more information.
Share your fit
To show off your FitMyCar accessories, head to instagram and tag @fitmycar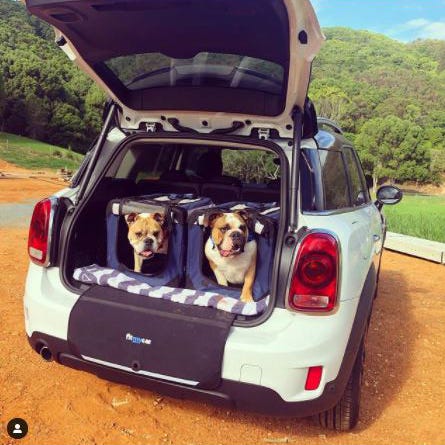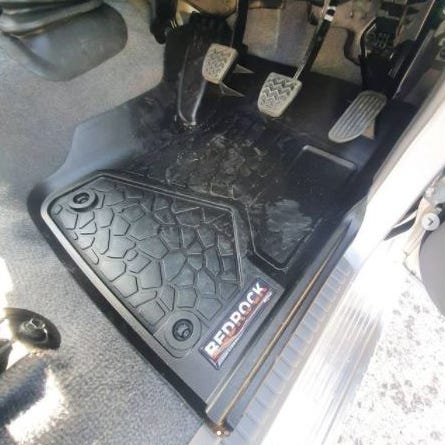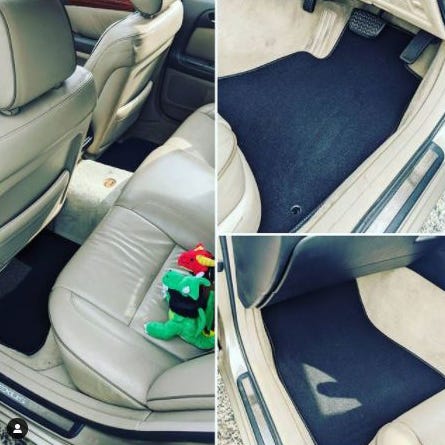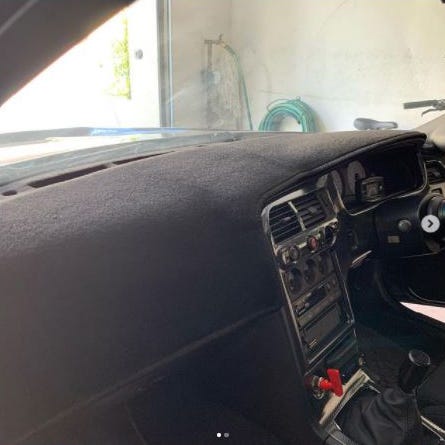 Hyundai Tucson Floor Mats
Our Hyundai Tucson floor mats will ensure your Hyundai Tucson is protected from food stains, dirt, moisture, and other substances that can corrode or leave unsightly marks on the carpet of your vehicle. Protect your car's interior and preserve its value by installing our floor mats. Depending on your preference, you can purchase floor mats for the front part of your Hyundai Tucson or a full set to protect the floor of the rear part, too.
Lower Price
Our floor mats are up to 75% less costly than the average car dealer set. Why do you need to pay more for accessories for the same-quality floor mats when you can get them from us at a cheaper price?
Fitment Guaranteed
We guarantee that our floor mats will 100% fit your Hyundai Tucson. You'll want a snug fit with no space on the edges for dirt to slip through. It's vital to ensure that every inch of the vehicle carpet is protected from food spills, dirt tracked from the outside, and water and snow in extreme weather conditions.
Easy-to-Clean
Cleaning our Hyundai Tucson mats is as simple as A-B-C. All you need to do is lift them from the floor and wash them outside the vehicle. You can use a pressure washer to rid your mats of any stains. If you don't have a pressure washer, you can also brush them with soap and water.
Numerous Colour Options
Unlike the floor mats dealers offer, we have a variety of colours to choose from. Our mats are available in black, charcoal, grey, blue, beige, red, yellow, and white. You can also choose the thread colour of your Hyundai Tucson floor mats. They can be the same or a different hue than the floor mats themselves.
Extra Warranty
Our wear-through warranties extend from six months to three years depending on the type of mats you choose. These are included in addition to your standard Australian consumer warranties.
Free Shipping
There's no need to leave your house to get your Hyundai Tucson floor mats. We will ship your floor mat directly to your door anywhere in Australia.
100-Day Returns
If you're not satisfied with your mat, you can return it within the first 100 days, and we'll refund your money. We can guarantee our products to be of an extremely high-quality and made from durable materials.
Buy Now, Pay Later
With ZipPay, you can buy our Hyundai Tucson floor liners now and pay later using ZipPay without needing a credit card. You can make purchases and pay them in instalments later. Now, that's convenient!
Australian-Made
Our floor mats are 100% Australian-made, which aids the local business community. Help your local manufacturers and businessmen by buying 100% Australian-made products.