Floor Mats and Liners for Jeep

But you don't have to take our word for it.
Independently confirmed ratings from thousands of drivers just like you.

Very very happy all round
The dash mat I got is brilliant looks great fits perfectly and is a quality product very happy, a great supplier.

Great Quality
My new floor mats look great. Good quality and they arrived pretty fast. I would definitely use FitMyCar again.

Great dashmat - fits perfectly
Great dashmat - fits perfectly! Good quality, good value
and prompt delivery. Thanks guys.
Edward, Volkswagen Tiguan
Frequently asked questions
What if it doesn't fit?
We want you to be 100% satisfied with your purchase. If you are unhappy for any reason, contact us and we will always do our best to either resolve your concerns or offer you a return option. If it's an error in our catalogue or a picking error by our dispatch team then we will pay all cost via replied paid return labels. If you have ordered the wrong item or changed your mind just post it back to us and we will send you back the correct one. Please see our detailed Return Policy if you would like more information.
Share your fit
To show off your FitMyCar accessories, head to instagram and tag @fitmycar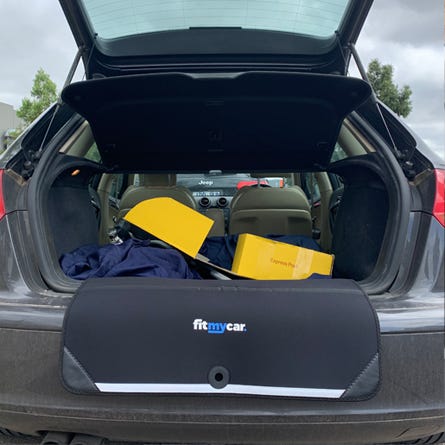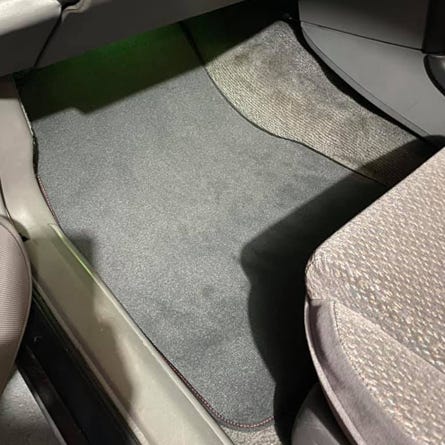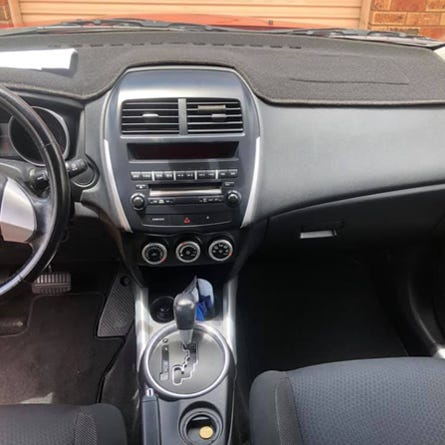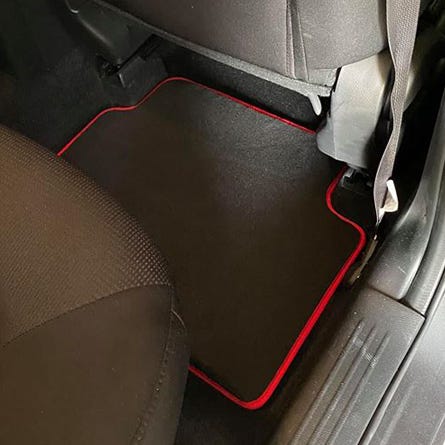 Popular Models
The Best Car Mats for Jeep Vehicles
Introducing the Jeep Floor Mats and Liners, expertly designed to fit your rugged and adventurous Jeep model with precision and style. These mats and liners are guaranteed to fit your Jeep SUV, hatchback, or Ute, model years 1954 to current. The floor mats and liners are constructed with a combination of ultra durable carpet or TPE rubber/plastic blend, making them stain resistant and easy to clean.

Our team of experts has engineered each mat and liner to fit your Jeep seamlessly, providing maximum protection for your interior while enhancing the overall look of your vehicle. With multiple color options available, you can choose the perfect match to complement your Jeep's unique style. These floor mats and liners will not only protect your interior from dirt, mud, and spills but will also maintain the resale value of your Jeep.

Whether you're heading out for a weekend of off-roading or a daily commute, the Jeep Floor Mats and Liners are designed to handle any challenge thrown your way. The ultra durable carpet and TPE rubber/plastic blend provide superior protection and longevity, ensuring that your mats and liners will look great for years to come. Don't settle for generic floor mats that don't fit your Jeep properly. Invest in the Jeep Floor Mats and Liners, and enjoy a precision molded fit that guarantees maximum protection and style. Order yours today and take the first step in protecting your Jeep's interior while enhancing its overall appearance.

Protecting the interior of your Jeep is essential, especially when navigating off-road terrains or during inclement weather. Our floor mats and liners are designed to keep your Jeep's interior protected from the elements, ensuring a comfortable and clean ride. These protective car accessories are available to buy online, making it convenient for you to purchase and install them in the comfort of your own home. Don't settle for generic floor mats that don't fit your Jeep, upgrade to our precision molded Floor Mats and Liners today and experience the peace of mind that comes with a guaranteed fit.