Land Rover compatible range
Share your fit
To show off your FitMyCar accessories, head to instagram and tag @fitmycar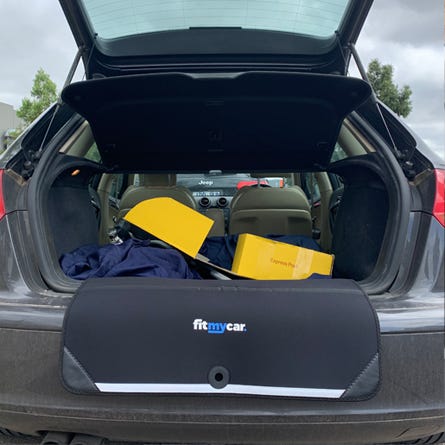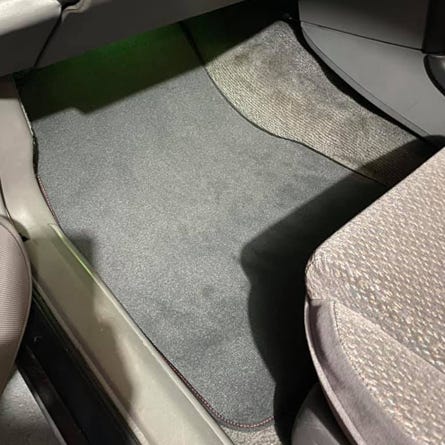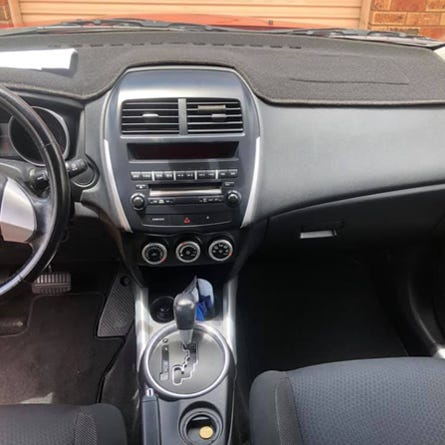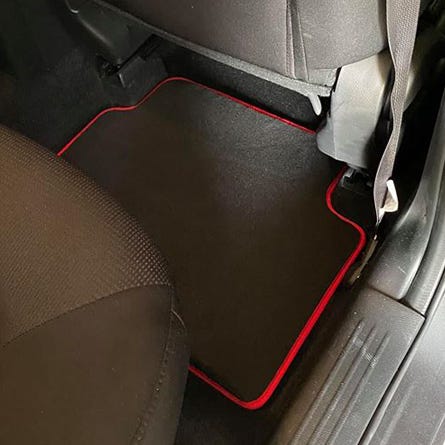 But you don't have to take our word for it.
Independently confirmed ratings from thousands of drivers just like you.

Very very happy all round
The dash mat I got is brilliant looks great fits perfectly and is a quality product very happy, a great supplier.

Great Quality
My new floor mats look great. Good quality and they arrived pretty fast. I would definitely use FitMyCar again.

Great dashmat - fits perfectly
Great dashmat - fits perfectly! Good quality, good value
and prompt delivery. Thanks guys.
Edward, Volkswagen Tiguan
Frequently asked questions
What if it doesn't fit?
We want you to be 100% satisfied with your purchase. If you are unhappy for any reason, contact us and we will always do our best to either resolve your concerns or offer you a return option. If it's an error in our catalogue or a picking error by our dispatch team then we will pay all cost via replied paid return labels. If you have ordered the wrong item or changed your mind just post it back to us and we will send you back the correct one. Please see our detailed Return Policy if you would like more information.
Make the most of your Land Rover sports car with high-quality Land Rover accessories. We have a selection of products that fit your Land Rover automobile. Land Rover accessories will help make your car more functional while giving it a distinguished look. All accessories, whether for the interior or the exterior, are masterfully crafted to make your car the best it can be. Here at FitMyCar, shop with ease as you choose the best Land Rover accessory you need.
Frequently Asked Questions
1. What Is the Best Land Rover to Buy?
A luxury SUV is always a great investment, but not all high-end sport utility vehicles are created equal. However, that is not the case with the Land Rover brand and the specific models under it. The Discovery Sport, Range Rover Evoque, Range Rover Velar, Discovery, Range Rover Sport, and original Range Rover are available in varying prices with different levels of sophistication. There are many factors to consider when it comes to buying any vehicle, and it depends on which features you value. The best way to tell is to take several road tests with the top contenders on your list. Regardless of the choice you made in the end, any Land Rover SUV, like Range Rover Evoque, Range Rover Velar, Discovery, or Sport, is a great vehicle.
2. What Is the Difference between a Land Rover and a Range Rover?
Land Rover is the name of the vehicle brand while a Range Rover is a specific model under it. In other words, the full name of a Range Rover is Land Rover Range Rover.
3. Which Is Better, Range Rover or Range Rover Sport?
The Range Rover Sport is more compact than the regular Land Rover Range Rover is. The Ranger Rover Sport offers more horsepower and is more agile and more fuel-efficient. While the two have a similar style, share luxurious looks, and somewhat have the same capabilities, the Sport is offered at a much-lower price. The original Range Rover is beefier because of its extra space, rear-seat features, and off-road capabilities.