Seat Covers for Hyundai Tucson

But you don't have to take our word for it.
Independently confirmed ratings from thousands of drivers just like you.

Very very happy all round
The dash mat I got is brilliant looks great fits perfectly and is a quality product very happy, a great supplier.

Great Quality
My new floor mats look great. Good quality and they arrived pretty fast. I would definitely use FitMyCar again.

Great dashmat - fits perfectly
Great dashmat - fits perfectly! Good quality, good value
and prompt delivery. Thanks guys.
Edward, Volkswagen Tiguan
Frequently asked questions
What if it doesn't fit?
We want you to be 100% satisfied with your purchase. If you are unhappy for any reason, contact us and we will always do our best to either resolve your concerns or offer you a return option. If it's an error in our catalogue or a picking error by our dispatch team then we will pay all cost via replied paid return labels. If you have ordered the wrong item or changed your mind just post it back to us and we will send you back the correct one. Please see our detailed Return Policy if you would like more information.
Share your fit
To show off your FitMyCar accessories, head to instagram and tag @fitmycar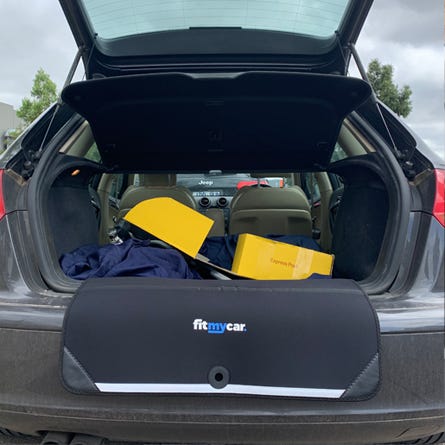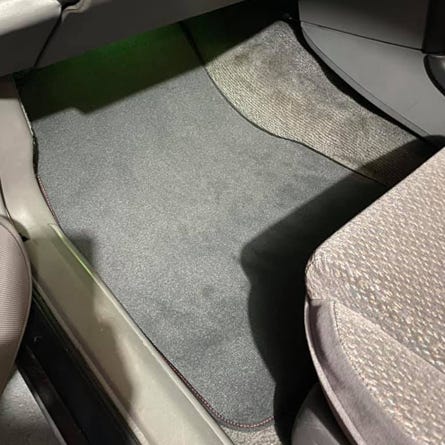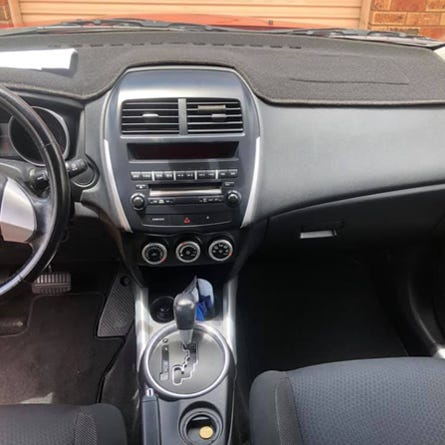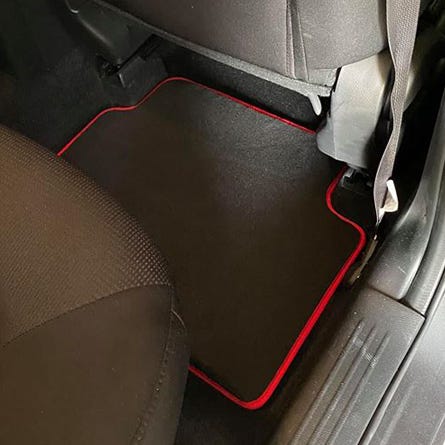 When we're talking about compact SUVs, you have to talk about the Hyundai Tucson. An iconic and rugged sports utility vehicle, it's in a class all of its ownThis rugged little 4x4 is just as good offroad as it is rolling down the street to work as your daily driver. You want your Tucson looking good wherever you go, though, so you better believe it's a good idea to get some Hyundai Tucson seat covers from FitMyCar. Here at FitMyCar, we've got you covered. You'll be sold on these tailor-made front seat and rear seat covers as soon as you see them! No matter the model Tucson you have, every cover from our shop is a guaranteed 100% fit. How do we do it? We use the same original measurements as your Hyundai dealer does for their OEM brand products and accessories. This makes our covers fit just as well, if not better than you'd get at a service dealership. Ours are more affordable, too - up to 75 percent more affordable, in fact! Coming in a variety of high-quality fabric material such as neoprene, microsuede, and even canvas, these great custom Hyundai Tucson covers will both fit and protect your seats perfectly. You'll love these water-resistant covers, as they're made with a stretchy, elasticised backing and stitching to make installation quick and easy. Each premium fabric vehicle seat cover is capable of accommodating the seats of every specific model of Hyundai Tucson without a fuss. Questions about details such as whether these covers will be fitting your model or not can be put to bed! These quality, custom-made seat covers are designed to be UV, fade, and shrink-resistant, keeping their shape and colour over time. They're also designed to be a safe fit for side airbags as well. These car seat covers even come with map pockets on the rear for extra storage - best for giving those rear passengers of yours in the back of your Tucson something to do on long road trips. But the real reason these durable, waterproof, tight-fit seat covers stand out is because of how they can help keep your seats clean! These seat covers can safeguard your car interior from all sorts of spills. The best part is that spot cleaning is easy with just some warm, soapy water, even our canvas-style seat covers. For more substantial stains, remove the seat cover altogether and wash it by hand. Then, allow your seat cover to air dry and then fit them back on! We're an Australian company, so we offer select vehicle accessories that have been made right here at home in Australia. As a special thank-you for supporting your local Australia-made industry, we provide free delivery right to your door. Every set of custom car seat covers are also sold with a standard 1-year warranty. Combine that with our 100% fitment guarantee and it's easy to see why we're the perfect place to shop for car seat covers, floor mats, liners, and other parts that fit perfectly every time. Keep your Hyundai Tucson, or any other vehicles you own, looking their most gorgeous inside and out, with FitMyCar. Contact us and place an order today!