Accessories for Subaru Impreza 1993 - Current
Subaru Impreza compatible range
Share your fit
To show off your FitMyCar accessories, head to instagram and tag @fitmycar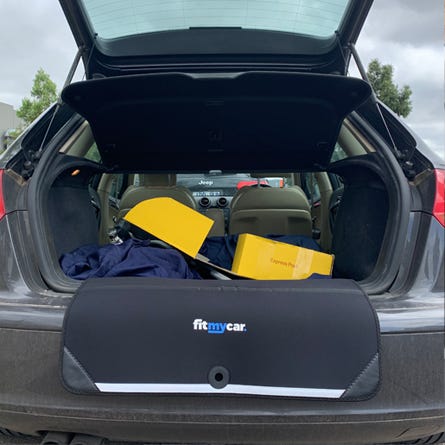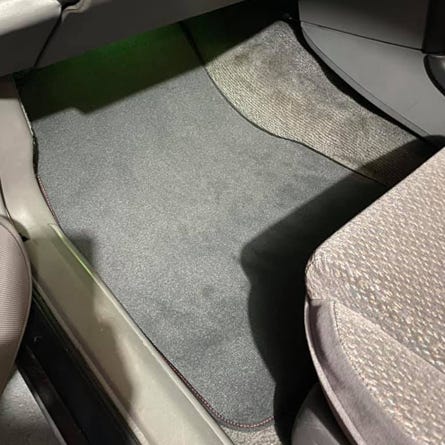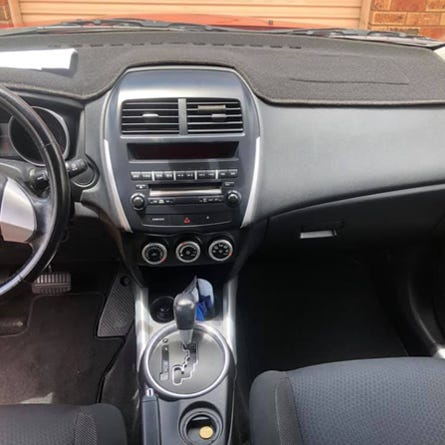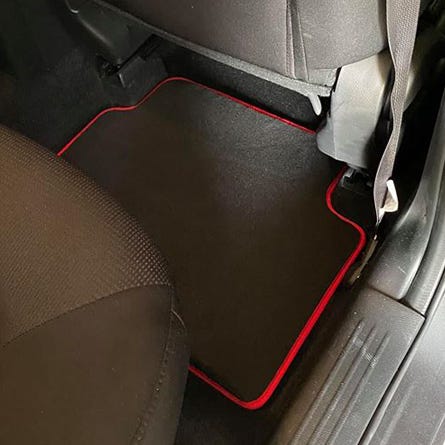 But you don't have to take our word for it.
Independently confirmed ratings from thousands of drivers just like you.

Very very happy all round
The dash mat I got is brilliant looks great fits perfectly and is a quality product very happy, a great supplier.

Great Quality
My new floor mats look great. Good quality and they arrived pretty fast. I would definitely use FitMyCar again.

Great dashmat - fits perfectly
Great dashmat - fits perfectly! Good quality, good value
and prompt delivery. Thanks guys.
Edward, Volkswagen Tiguan
Frequently asked questions
What if it doesn't fit?
We want you to be 100% satisfied with your purchase. If you are unhappy for any reason, contact us and we will always do our best to either resolve your concerns or offer you a return option. If it's an error in our catalogue or a picking error by our dispatch team then we will pay all cost via replied paid return labels. If you have ordered the wrong item or changed your mind just post it back to us and we will send you back the correct one. Please see our detailed Return Policy if you would like more information.
If you're an adventurous spirit and proud owner of the iconic Subaru Impreza, you know that this Japanese-made compact car is the perfect vehicle for all your outdoor excursions. And with our precision-moulded car accessories, you can take your Subaru Impreza to the next level, while staying true to its iconic design.

The Subaru Impreza was first introduced in 1993 and has since become one of the most popular compact cars on the market, known for its reliability, performance, and versatility. Our car accessories are guaranteed to fit Impreza models from 1993 to current hatchbacks and sedans, providing the perfect protection and style upgrade for your beloved car.

Custom Accessories For the Subaru Impreza in the 1993 to Current
Our car accessories are designed to protect your Subaru Impreza from a range of harsh weather conditions. From heavy rain and snow to scorching sun and wind, our exterior accessories provide reliable protection for your car's paint job and body. Our high-quality car covers, for example, are made from durable materials that provide a waterproof barrier against heavy rain and snow, while also shielding your car from harmful UV rays.

In addition, our interior accessories are designed to protect your car's upholstery and floors from dirt, mud, and moisture. Our all-weather floor mats, for instance, are made from heavy-duty rubber that can withstand extreme temperatures and harsh weather conditions. Plus, our seat covers are made from durable materials that protect against spills and stains, while also adding a stylish touch to your car's interior. With our car accessories, you can enjoy all of your outdoor adventures without worrying about the toll it takes on your beloved Subaru Impreza.

Are they Genuine vs Aftermarket Accessories?
As an adventurous person, you know that your Subaru Impreza is your ticket to the great outdoors. And with our car accessories, you can take your outdoor adventures to the next level. Our bike racks, for example, are specially designed to fit your Subaru Impreza and allow you to transport your bikes securely and easily. Plus, our roof racks provide ample storage space for all your gear, from camping equipment to kayaks and skis.

But our car accessories aren't just about practicality – they're also about style. Our range of custom decals and graphics allow you to add a personal touch to your Subaru Impreza, making it truly your own. And with our range of colours and finishes, you can choose the perfect design to match your adventurous spirit.

So whether you're hitting the trails, heading to the slopes, or embarking on a road trip, our car accessories have got you covered. With their guaranteed fit and high-quality materials, you can trust that your Subaru Impreza will be protected from the elements while looking its best on every adventure.