Sunshades for Subaru Forester

But you don't have to take our word for it.
Independently confirmed ratings from thousands of drivers just like you.

Very very happy all round
The dash mat I got is brilliant looks great fits perfectly and is a quality product very happy, a great supplier.

Great Quality
My new floor mats look great. Good quality and they arrived pretty fast. I would definitely use FitMyCar again.

Great dashmat - fits perfectly
Great dashmat - fits perfectly! Good quality, good value
and prompt delivery. Thanks guys.
Edward, Volkswagen Tiguan
Frequently asked questions
What if it doesn't fit?
We want you to be 100% satisfied with your purchase. If you are unhappy for any reason, contact us and we will always do our best to either resolve your concerns or offer you a return option. If it's an error in our catalogue or a picking error by our dispatch team then we will pay all cost via replied paid return labels. If you have ordered the wrong item or changed your mind just post it back to us and we will send you back the correct one. Please see our detailed Return Policy if you would like more information.
Share your fit
To show off your FitMyCar accessories, head to instagram and tag @fitmycar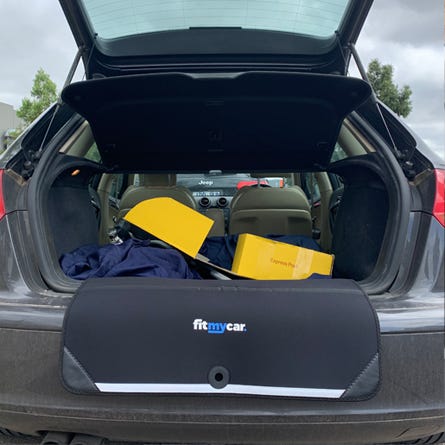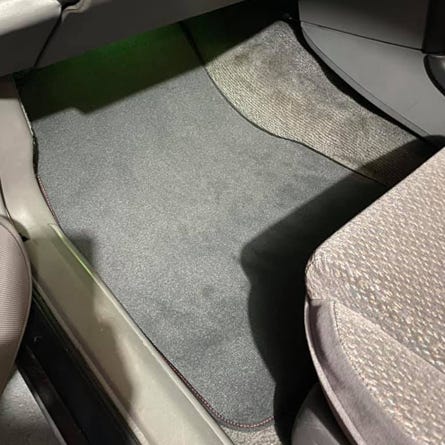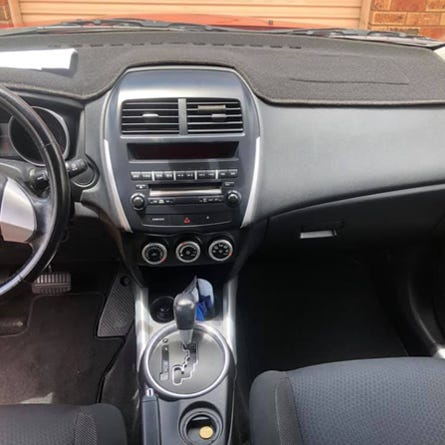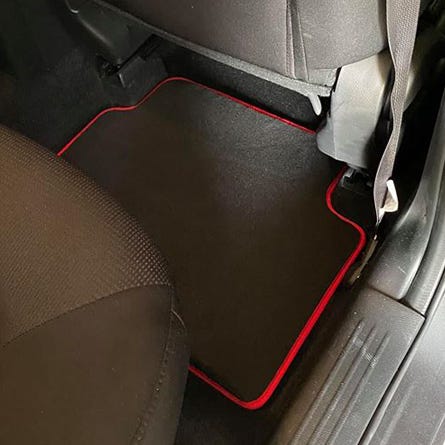 Subaru Forester Sunshades

Picture this: you get out of work after a long day, ready to hop into your trusty SUV and head home for some well-earned R&R. You walk to your Subaru Forester, passing other cars and vehicles that have been baking in the sun all day, and then open the door to your own car. What's the first thing you feel - is it a blast of air hotter than the surface of the sun? Or a cool breeze, thanks to one of our great sun sun shades that you bought from us and put in place before going into work that morning?

There's few things that are hotter than an Australian summer - except maybe the interior of your Subaru Forester when it's been out in the sun all day when you didn't put a sun shade up first! There's nothing quite as uncomfortable as having to brave the inside of an oven just to use your car. If you don't want to get hit with a heat wave when you open the door to your SUV because you've left a car window uncovered, you need to be a smart Subaru owner and get one of our vehicle sun shades.

News flash: car windows let in light as well as heat unless they're equipped with a sun shade. Sure, there are ways around turning the inside of your SUV into a solar heater. You could park in the shade - if there's any to be had. You could leave a window or two cracked - if you remember. Or you could simply open all your doors and let the interior of your Forester air out for a little bit before getting in. You know, if you have the time and energy for that. Or, you know, you could use a sun shade. Wouldn't it be easier to just slip one of our products in place instead of having to deal with all of that nonsense?

Our Subaru Forester-compatible universal car window sun shades are just the thing to keep your Subaru car model from feeling like it's been grilling up Bunnings sausages all day. Made of thick air bubble material for added heat resistance, these reflective car shade products reflect much of the heat of the sun right back out of the vehicle so that when you get back in you don't feel like you've been the one baking in the hot sun.

These quality car window shades feature a simple to use design with a cut-out for the rear-view mirror to guarantee a good fit. They even come with optional suction cups to make attaching it to the interior of your windscreen a breeze. The best part, though, is that these premium brand shades fold up neat and easy when you're ready to get back on the road - no struggling with bulky, cumbersome shades here. Talk about getting both protection and convenience at once!

Don't let the blazing heat of the day turn the interior of your SUV into a dangerously sweltering environment. Order one of these great sun shades today and enjoy a cool ride home!