Tesla compatible range
Share your fit
To show off your FitMyCar accessories, head to instagram and tag @fitmycar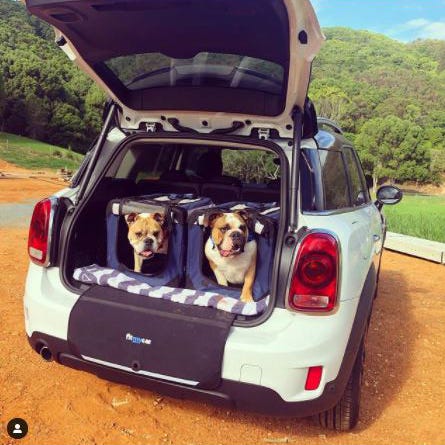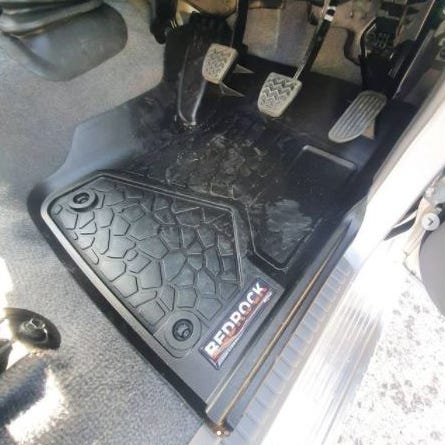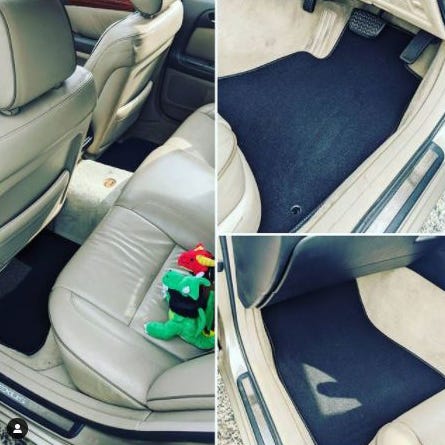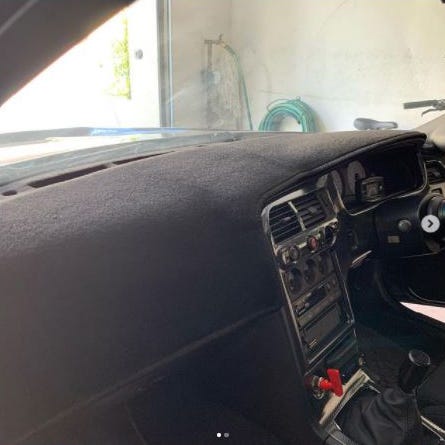 But you don't have to take our word for it.
Independently confirmed ratings from thousands of drivers just like you.

Very very happy all round
The dash mat I got is brilliant looks great fits perfectly and is a quality product very happy, a great supplier.

Excellent Australian made product
Fit was perfect. Looks stylish. Delivery was quick. Australian made which is awesome. Well made.

Great dashmat - fits perfectly!
Great dashmat - fits perfectly! Good quality, good value and prompt delivery. Thanks guys.
Edward, Volkswagen Tiguan
Frequently asked questions
What if it doesn't fit?
We want you to be 100% satisfied with your purchase. If you are unhappy for any reason, contact us and we will always do our best to either resolve your concerns or offer you a return option. If it's an error in our catalogue or a picking error by our dispatch team then we will pay all cost via replied paid return labels. If you have ordered the wrong item or changed your mind just post it back to us and we will send you back the correct one. Please see our detailed Return Policy if you would like more information.
The Tesla - what an amazing piece of engineering. This all-electric car has a ridiculous range and an even more blistering acceleration, especially when you take into account its dual-motor all-wheel drive. No matter where you get your Tesla model from North America or the Asia-Pacific region or whether you have a Tesla Model 3 a Model X, a Model S, or a Model Y, you need the right accessory kit to keep your Tesla looking good. Lucky for you, we've got exactly what you need!
Tesla Accessories That Are Always a Perfect Fit
The part fitment of the accessories for your Tesla Model 3, S, Y, or X is always 100 percent guaranteed here at FitMyCar. That's because all our top accessories are tailor-made to suit the vehicle, ensuring a seamless experience. When it comes to perfectly-fit parts accessories, Tesla model vehicles are fully represented here despite how exclusive Tesla vehicles are! At FitMyCar, customer needs always come first.
Protection You Can Believe In
Our Tesla parts offer some of the best interior and exterior protection you'll find anywhere. Our floor liner collections are designed and manufactured right here in Australia and are made specifically to cover both the front and/or rear seat rows of your Model 3, X, S, or Y. These great products are installed easily and fit perfectly every time, as we use accessories that match Tesla's OEM specifications to a tee. Dash mats and seat covers round out your Tesla model 3 nicely. We've also got exterior protection for your Tesla as well, including boot liners, a set of window sox, an outdoor car cover to protect the front and side of your vehicle, and much more. You can rely on FitMyCar to give you the perfect Tesla experience!
Style and Fabric Choices Abound
When it comes to mats and seat covers, FitMyCar has a wide selection of customisation that many other companies simply lack. Our car mats come in your choice of carpet quality ranging from 550 g/sm to 950 g/sm, and you select the colour of the carpet, the binding, and thread from 8 different colours. Our dash mats also come included with the ability to choose their colours as well, letting you match your aftermarket parts to your existing interior.
How We Do It
Here at FitMyCar, we specialise in providing the parts that Tesla owners need to keep their vehicles looking good. Using our compatible parts can even save you up to 75 percent over OEM parts! Whether it's covers for car seats, protection for your floor or dash, or using a liner for your boot, we've got a huge quantity of parts for your Tesla. Open the door to savings on floor mats, liners, and any other accessories for your Tesla or any other vehicle that needs custom performance accessories today!