Summer is just around the corner and despite Covid 19 doing it's best to change our way of life, many Aussie past times will endure through the hottest months of the year.
Hitting the beach in your car is somewhat of a right of passage for many off-road adventurers but as extreme as sandy trails can get, there are many who just wish to snag a spot closer to the waves.
Whether you're a seasoned vet with dune-conquering stories worthy of the campfire or just looking for that perfect picnic spot, there are a few universally applicable cleaning tips when it comes to dealing with the aftermath of sandy conditions.
Read on for some of our sage advice and suggestions!
1. Wind up your windows
Having the wind blow through your hair is a damn cool feeling as any soft-top driver could attest but when it comes to preventing sand making a permanent residence out of your interior, keep the windows up.
The views will remain the same and you won't end up with a sandy souvenir of your trip that lasts longer than you'd like.
2. Avoid the wind tunnel
If you've experienced it before, you likely won't make the same mistake twice.
Opening doors on either side of your vehicle during a breezy day creates a wind tunnel that is inconvenient on the street but an absolute pain in the butt when you're on the beach.
Even on a relatively still day, a wind tunnel will see you dealing with grumpy passengers or worse, rubbish flying out of your floor well and into the pristine Aussie wilderness.
Patience padawan. The trick here is to only open and close one door at a time. A simple solution or one seriously annoying problem.
4. Cover your interior
In the military there is a saying:
"Proper planning and preparation prevents piss poor performance".
When it comes to sandy, summer adventures this means interior car protection and your first port of call should be a solid set of floor and seat liners.
In preparation for a rigorous clean of your ride, both of these accessories will help catch and secure rogue grains of sand while the ease of removing both floor and seat covers means you can ditch the mess you've made faster and more efficiently.
There are a range of great seat covers on the market but we recommend Black Duck for quality and when it comes to protection against sand, floor mats simply won't cut it. Check out a set of Bedrock Liners to get the coverage you need for sandy situations.
4. Extra attention at the wash bay
This one is important so we saved the best for last.
Left-over sand on your vehicle will create rust that eats away at your pride and joy faster than those lunatics at the peak of hot dog eating competitions.
Always, I repeat always leave enough time after a day trip to ensure you can thoroughly clean your car and absolve it of your sandy sins.
Inside and out, you need to get into every crevice with your pressure washer, sponge and scrubbing brush to ensure you don't pay the price for a little harmless fun on the beach.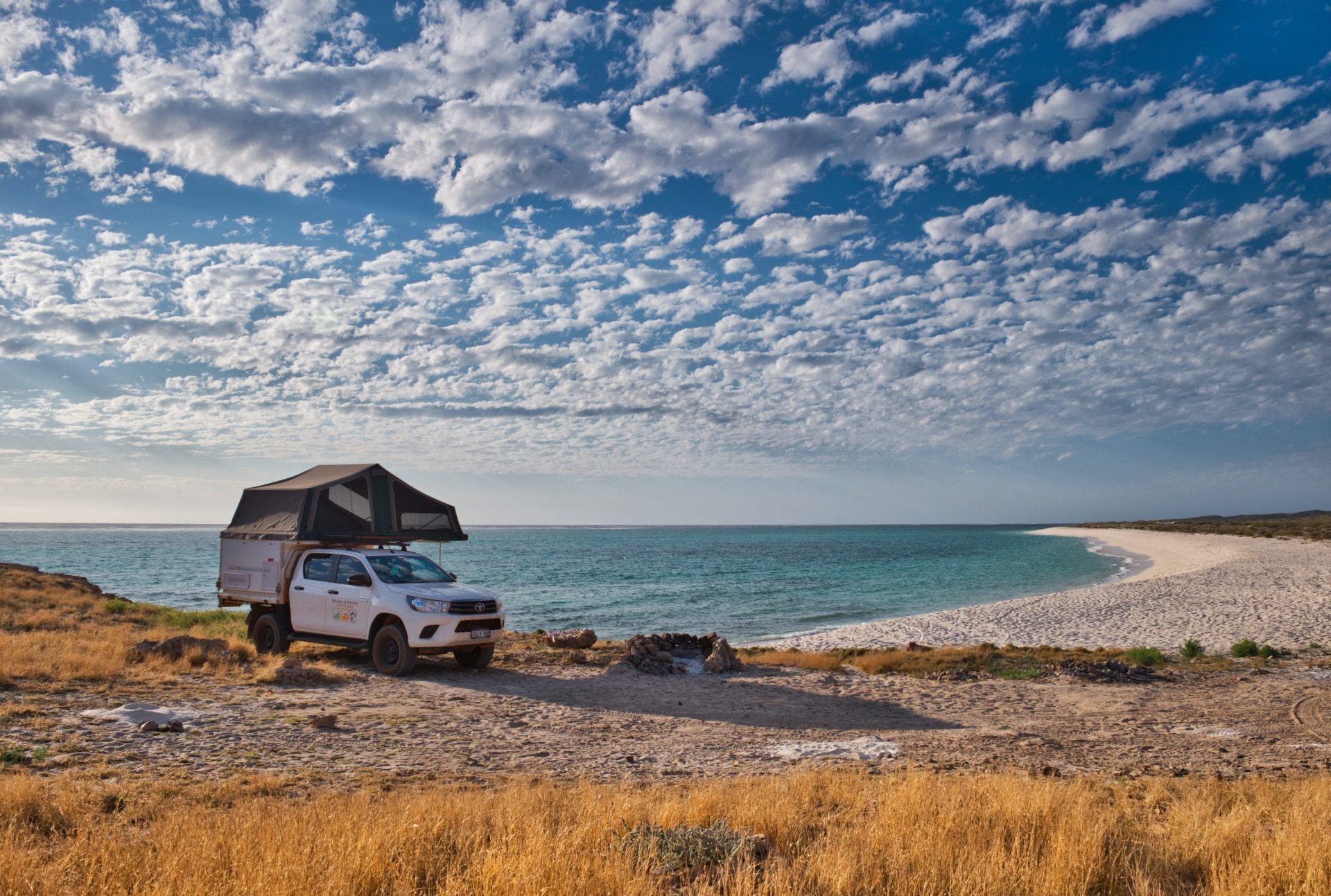 Is there more to consider when cleaning a sandy vehicle?
Of course but some things are best learnt through experience so with Summer right around the corner, get out there and give yourself an education. If you follow the four tips we've provided here, you'll be off to a flying start and if you want to prepare your ride ahead of time, check out our range of interior accessories (especially our Aussie-made Bedrock liners).
Happy travels!
Article by Jarryd English