But you don't have to take our word for it.
Independently confirmed ratings from thousands of drivers just like you.

Very very happy all round
The dash mat I got is brilliant looks great fits perfectly and is a quality product very happy, a great supplier.

Great Quality
My new floor mats look great. Good quality and they arrived pretty fast. I would definitely use FitMyCar again.

Great dashmat - fits perfectly
Great dashmat - fits perfectly! Good quality, good value
and prompt delivery. Thanks guys.
Edward, Volkswagen Tiguan
Frequently asked questions
What if it doesn't fit?
We want you to be 100% satisfied with your purchase. If you are unhappy for any reason, contact us and we will always do our best to either resolve your concerns or offer you a return option. If it's an error in our catalogue or a picking error by our dispatch team then we will pay all cost via replied paid return labels. If you have ordered the wrong item or changed your mind just post it back to us and we will send you back the correct one. Please see our detailed Return Policy if you would like more information.
Share your fit
To show off your FitMyCar accessories, head to instagram and tag @fitmycar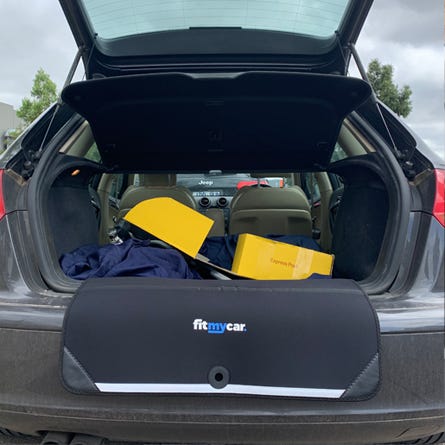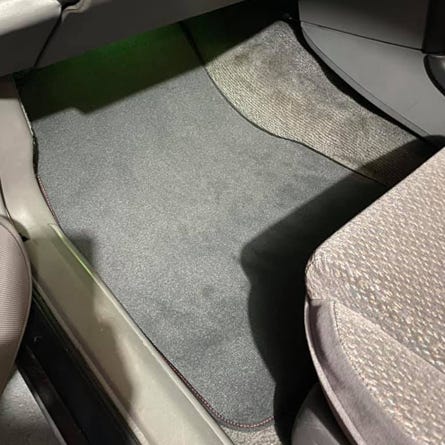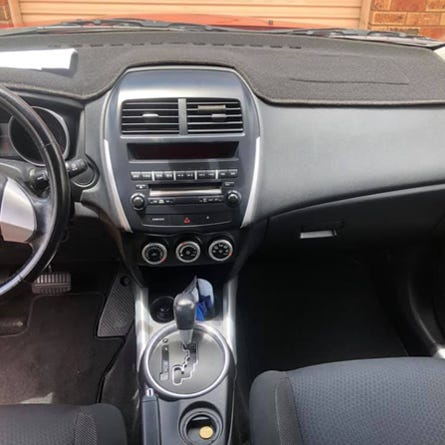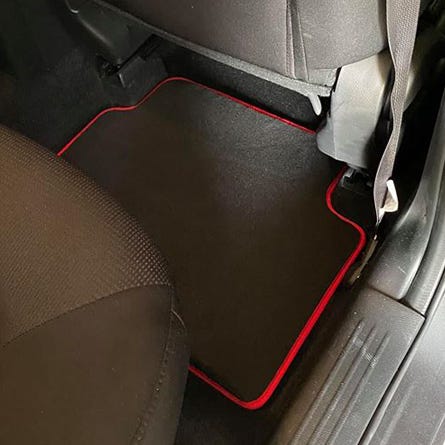 Popular Models
The dash mat is a humble but effective accessory for any self-respecting Toyota driver. It's great at protecting your dashboard from cracks and fading. And better yet, it's an absolute wizard at stopping the midday sun glare from hitting your eyes. Toyota makes great vehicles. From the Corolla, the Camry, and the Hilux to the Landcruiser, the Aurion, and more, Toyota models abound throughout Australia, known for their reliability and affordability. They're not perfect, though - the average Toyota has a dashboard that's typical of its make and model. This plastic dash is prone to reflect the sun right into your eyes while driving at times. That sun hammering down on it constantly can also cause it to crack and fade, turning the dash of your Corolla or Camry into a bit of an eyesore. Pretty soon that beautiful black dash of yours looks perished. There used to be few options or part accessories for people who wanted to provide protection for their dash, but things have changed. A new day has dawned, and that's why we're proud to recommend Toyota dash mats! The dash mat is an absolute hero when it comes to Aussie adventures in your Hilux or Landcruiser. No doubt about it. Whether travelling near or far, this moulded mat will help to shield and filter anyone sitting in the front seat from glare and exposure to UV rays reflected from the dashboard of your model Toyota. It will also help protect your dash against the impacts of the sun, to preserve (or hide in part) the condition of the dashboard. Accommodating all the features of your top dash including air conditioning vents, manufacturer media systems & sensors, and airbag (when fitted with an airbag), these dash mats are designed to fit your Corolla, Camry, Kluger, or any other Toyota model auto just right. All you need to do is check and select the desired colour and our Australia-based warehouse team will take care of the rest (yes, we handle things in-house to ensure we keep a close eye on the tiny details that are important to the fit of your mat). We're so confident that we even guarantee fitment of every brand we sell, for your information. Your newly-selected cover, in the colours you chose, will be on its way before you know it (yes, we offer more than just black when it comes to colour!) We stand behind the quality of our custom dashboard covers here at FitMyCar. That's why every single custom airbag-compatible dash mat we sell is covered by a lifetime warranty. Just write us about any issues and we'll be happy to provide you a replacement. Not sure the mat pictured above is right for your car? Please do not hesitate to get in touch with our team on 1300 299 922 or chat with us online. We're not just dash mats here at FitMyCar though. For your information, we carry a select collection of all sorts of Australia-made parts and accessories to keep your car in good condition. Our category series of car seat covers, floor liners, and other amazing products will keep your Corolla or any other Toyota you might have - looking fantastic. Don't let your dashboard fade and crack in the sun - turn to our full line of high-quality dash mats for the best in protection anywhere!